You can earn up to 1000 USDT and more from the ongoing SuperEX largest airdrop and I am going to walk you through the process in this blog.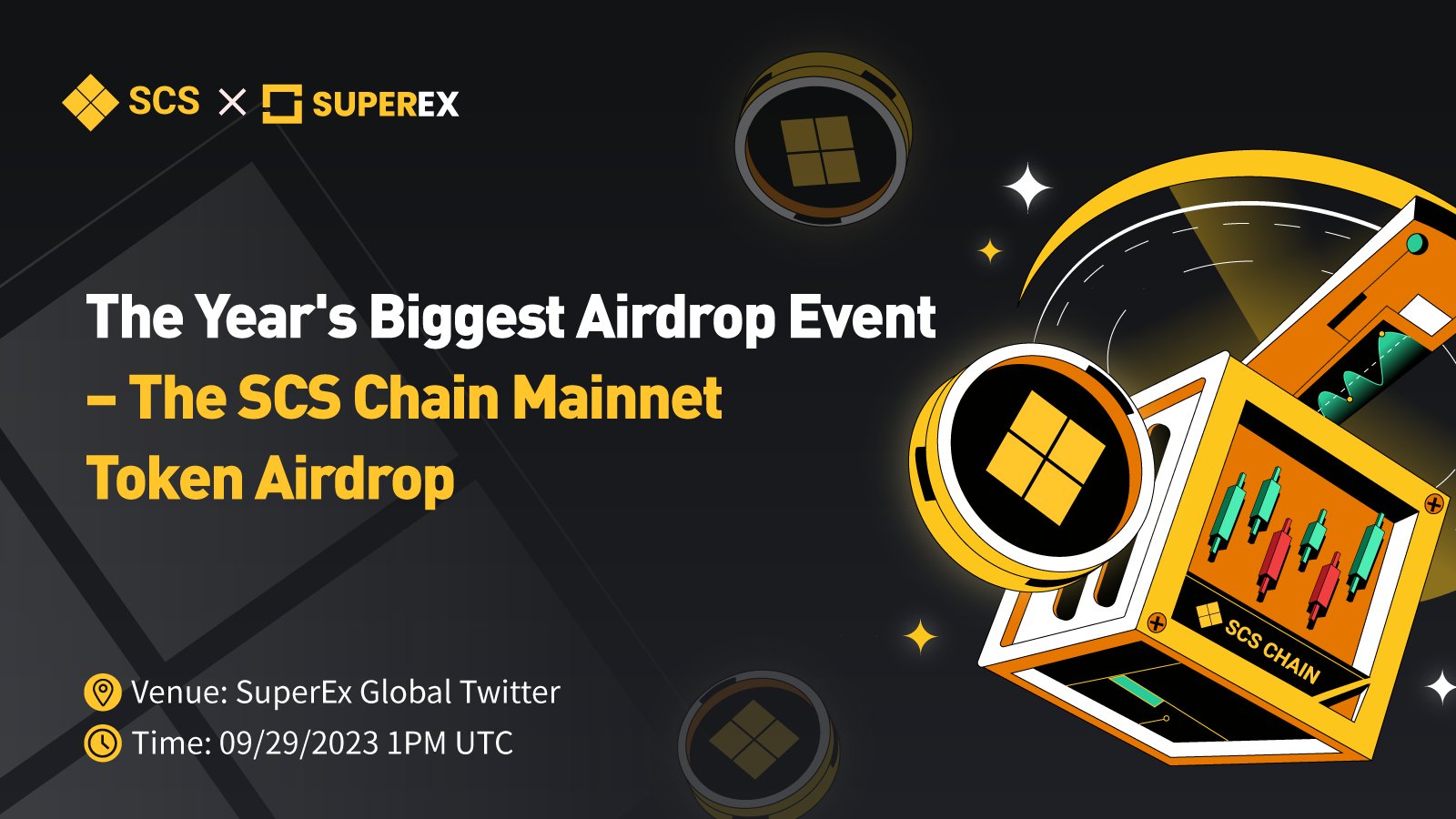 It's no news that airdrops are one of the many ways of earning money in the cryptocurrency space without literally investing.
Airdrop participants are rewarded a token for carrying out a few tasks online and these issued coins have been seen to increase in value after they have been launched, leaving participants reasons to smile to their banks.
Before we delve into these simple steps that could give you over 1000 USDT if followed accordingly, we may want to know a little about SuperEX.
What is SuperEX
SuperEX is the world's first web 3.0 decentralized exchange and is currently ranking 127 in the world according to coinmarketcap with a total trading volume of over $1.2 Billion, also supporting over 1000 spot trading markets and 300 trading markets for perpetual contracts at press time.
The exchange's mission is to create web 3.0 based business models and technological solutions that allow the decentralization of user's transactions and assets.
The exchange gained popularity after launching its first airdrop which was their native token ET.
Subsequent events like their initial exchange offering (IEO) called Super Start have also attracted investors and increased their online presence as they have been able to raise over 100% in most of their events.
The ongoing SuperEX largest airdrop is the SCS chain mainnet token SCS airdrop which will be listed at 1 USDT per token.
Now you may be wondering what SCS Chain is all about.
What is SCS Chain?
SCS Chain is a smart ecological chain developed on SRC-20, and it has high speed, scalability, low cost, and high efficiency as an advantage.
The chain is compatible with the Ethereum virtual machine (EVM), decentralized applications (DApps) ecosystem, and existing smart contracts.
Enough of the literature, let's run through how you could get over 1000 USDT worth of SCS tokens before its launching.
How To Earn From SuperEX Largest Airdrop
1. Create a SuperEX account: only their users can participate so you will have to create an account if you don't want to miss out on SuperEX largest airdrop.
All you need is an active email, phone number, and Google authentication. Since we are dealing with a web3 exchange, members do not need KYC to carry out any function on the exchange.
You won't be needing step one if you are using SuperEX already.
2. Carry out the tasks: As it's common with airdrops, you will be expected to carry out some simple tasks to be rewarded.
You can access the task by clicking on the SCS Airdrop on the home screen of the exchange and you are rewarded 2 SCS tokens each when you deposit, trade futures and spot, and 1 SCS token when you refer a friend.
Hold on, that's just 7 SCS from all the tasks.
3. Invite friends to participate in the SuperEX largest airdrop: Now here is the trick to bag at least 60 SCS tokens because of the 5 SCS reward for their participation and 10 SCS reward when they trade more.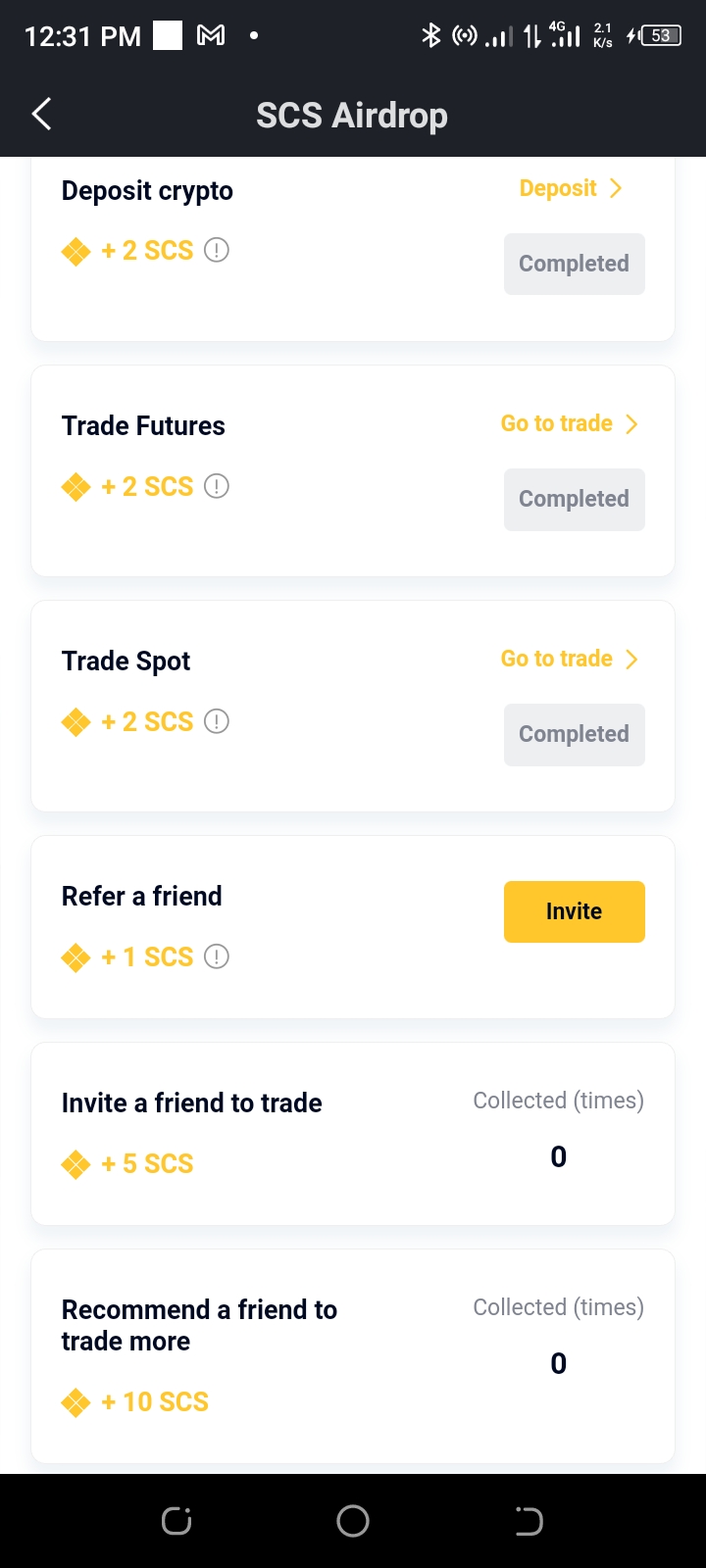 Invite at least 10 friends to participate, which gives you an extra 10 SCS reward for inviting them and 50 SCS for their participation which is a total of 67 tokens, and if they trade more, you stand a chance of 100 more tokens.
The more friends you invite, the more your reward, and just like we saw with ET, these tokens could pump over 10x their launch price.
More information on the launch date and airdrop rules are always available on their official websites and social media handles.
Conclusion
Don't miss out on another opportunity to bag SCS's mainnet token from SuperEX largest airdrop by creating an account with the exchange, carrying out the specified tasks, and inviting at least ten or more friends to participate.