After di 500,000X profit on Shiba Inu and 3,000X profit in Doge, Memecoin don create beta impact for di cryptocurrency space and e don dey very hard to ignore their presence as investors dey look out for another Memecoin way go repeat wetin $shib and $doge do, and dis blog don explain wetin Memecoins be, and di eight important tins way make dem different from traditional cryptocurrency.
Wetin Be Memecoin
Memecoin na cryptocurrency way dey draw value and popularity from memes way dey internet and online trends. Unlike traditional cryptocurrencies way dem develop with use case way dey practical and serious, diz digital assets dey use wetin dey viral and internet community hype to attract attention, build their communities, and create online interest.
How Dem Take Come Dey Dis Popular?
Nobody bin dey hype Memecoins back in 2018 but di digital assets come take over di cryptocurrency space in 2021 with di combination of internet culture, social media, entertainment, and some unique tins way dey draw people attention inside di cryptocurrency space.
Make we see some of dis tins way make dem popular
Viral Nature of  Memes: Memes get di ability to spread very fast like wildfire all over di internet when dey get traction. Dey fit capture di attention of a wide online audience and still create dat sense of community and common interest. So, dem dey add tins way dey viral to their branding, and even symbols.
Engagement and Community: Di success of diz digital assets also dey tied to online communities like Twitter, TikTok, Reddit, and Discord where discussions, jokes, and engagements dey happen among di participants. Na inside dis communities dem dey ginger investors and build interest.
Influencer Endorsements: Influencers, celebrities, and public figures way get large online followings like Elon Musk follow contribute to di popularity of Memecoins.
Market Sentiment: General market sentiment dey affect internet trends, news, and social media discussions way dey drive di value of diz digital assets.
NFT Integration: Linking some of diz assets to Non-Fungible Tokens (NFTs) as an artistic way to show ownership of digital assets dey add extra spice and offer to investors.
Accessibility and Low Entry Issues: Plenti investors dey jump into dis digital assets not just because of di promise of good profit but also di low cost to take join dem.
Cultural Relevance: Memecoins dey tap into di current culture way dey trend and also showcase di kind tins way di younger generation dey like. Dis na why di digital assets dey popular among tech and social people.
Before you invest inside Memecoins, e good say you understand say dem dey different from di traditional cryptocurrencies way you dey used to and we don outline di eight important tins way you need to know about dem.
8 Tins Way Make Memecoin Different From Traditional Cryptocurrencies
1 Purpose and Intent:
TraditionalCryptocurrencies:  dey give  decentralized and secure means of transferring value, enabling smart contracts, and transforming various industries like finance, supply chain, and more.
Memecoins: Dey mainly for entertainment, humor, and social engagement. dis digital assets dey sometimes lack serious use case beyond their cultural and humorous value.
2. Value and Utility:
Traditional Cryptocurrencies: Typically possess inherent utility, such as facilitating cross-border transactions, enabling decentralized applications, and solving real-world problems.
Memecoins: Aside from cruise and entertainment, dem no dey too get practical utility. Most of di times their value dey tied to internet culture and social trends.
3. Technology and Innovation:
Traditional Cryptocurrencies: Dey stress more on technological innovation, introduction of new consensus mechanisms, scalability solutions, and privacy features.
Memecoins: Just focus more on creative branding, marketing, and engagement strategies rather than groundbreaking technological advancements.
4. Community and Engagement:
Traditional Cryptocurrencies: Get communities way dey focus on technological development, adoption, and real-world applications.
Memecoins: Dey promote communities way dey centered around shared humor, viral content, and internet culture. Their engagement dey often dey around memes and jokes.
5. Market Dynamics:
Traditional Cryptocurrencies: Technological advancement, market demand, adoption, regulatory developments and macroeconomic trends dey affect their value
Memecoins: Na internet trends, social media discussions, celebrity endorsements, and online community sentiment dey drive thier value sometimes.
6. Volatility and Risk:
TraditionalCryptocurrencies: even though crytpocurrencies dey volatile by nature, dis ones get more factors way dey affect their value.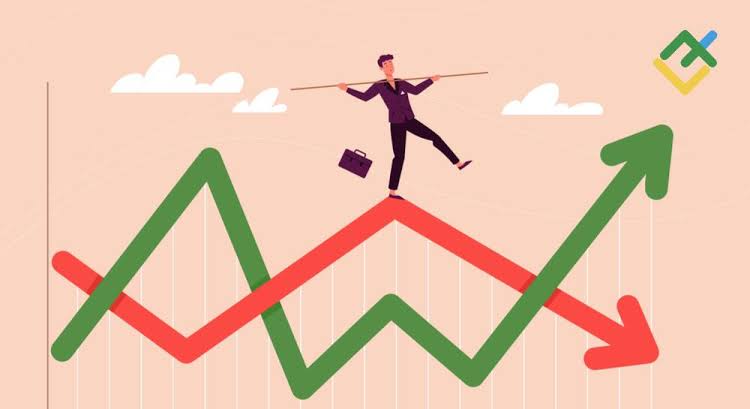 Memecoins: Get extreme price volatility based on di factors way dey affect dem and price no too dey easy to predict. Dis coins fit do over one thousand percent in one week.
7. Longevity and Sustainability:
Traditional Cryptocurrencies: Dey aim for long term value and to solve big real life issues
Memecoins: some of dem dey lose popularity and value when new trend come out.
8. Investment Considerations:
TraditionalCryptocurrencies: Dey attract investors way want dey exposed to blockchain technology, decentralized finance (DeFi), and future innovations.
Memecoins: Dey Often attract investors way dey enjoy di excitement of internet culture, memes, and di potential for quick  gains.
Conclusion
Memecoins no be di traditional cryptocurrency, dis ones dey tied to internet trends and interest and we don discus eight important tins way you must know before investing in dem like risk and volatility, value and utility, purpose and di others.
Your feedback on our articles dey help us know wia and how to take improve to make sure say you dey get value. So, try dey drop your reviews and comment on our handles and website, and no forget to check our Twitter handle for steady update and our website to dey learn about crypto and hear hot tori as e dey hot.
DISCLAIMER: Cryptocurrency dey very volatile and e dey hard to predict am, and all di information for dis blog no be financial advice so make sure you and your financial advisor get betta discussion before you make any form of investment.