Every new innovation dey carry new career opportunities for people way want earn from high demand jobs. If you wan start a web3 career for yourself, no better time dan now and dis article go show you some web3 career roles way dey pay well and di skills way you need to fit into dis roles.
Aside from passion, Moni na another factor way you suppose consider when you dey choose your career path and web3 professionals dey see betta moni.
Betta moni na like how much?
From Remote3 data, a web3 professional dey earn an average of $70,000 to over $350,000 per year.
Make we commot eye from moni first.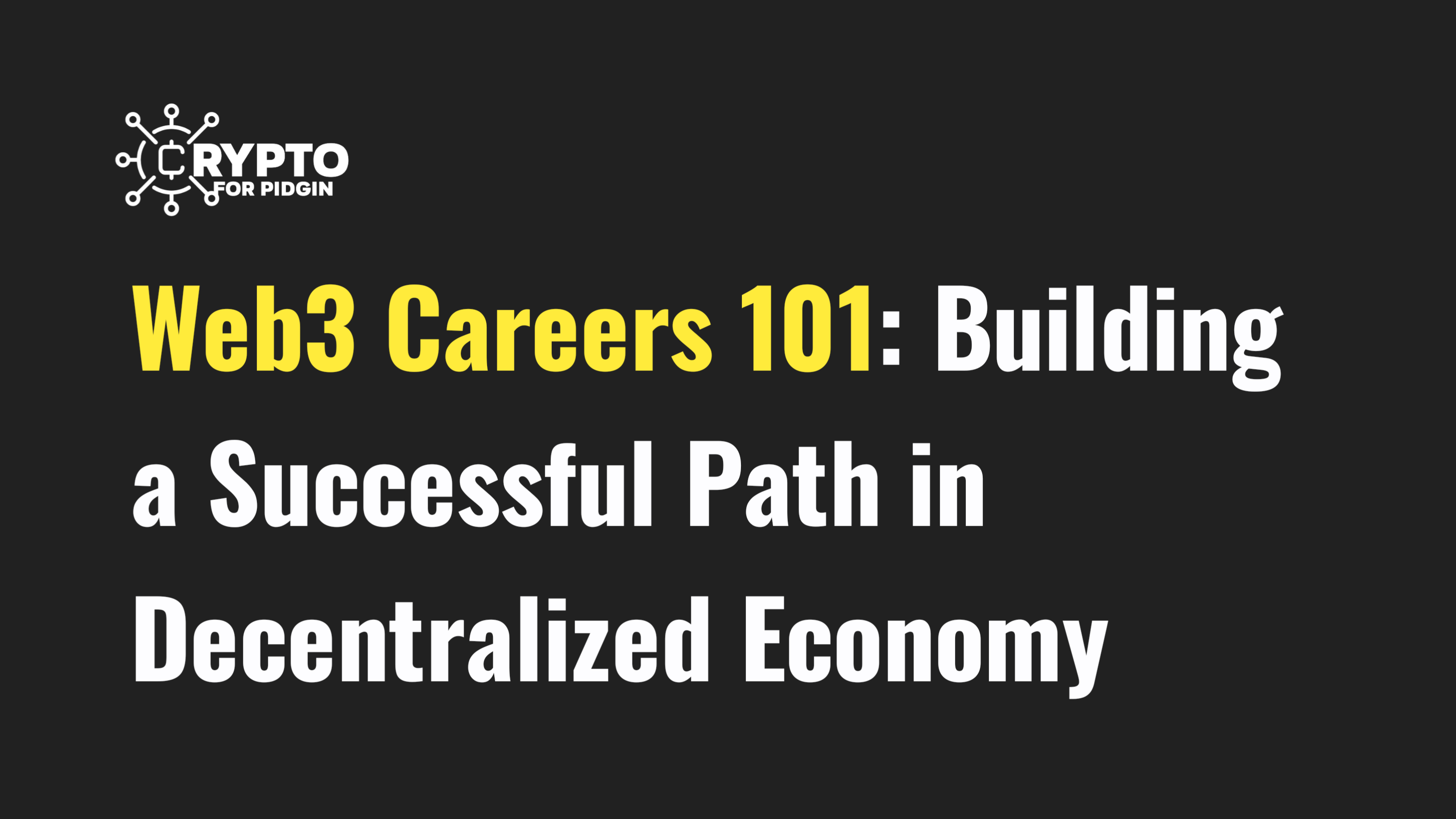 Di introduction of web3 don solve some problems way dey web2 and their promise for di future don increase di demand for more professional hands and di ginger to jump into a career in web3.
Web3 Career Opportunities
While some people still dey try to completely understand web3 and their connection to different sectors, di web3 industry dey recruit di few people way get idea and way fit into vacant roles.
You fit kickstart your web3 career with any of dis roles.
Start your web3 Career with Any of Dis
1. Development:
Web3 dey built on plenti protocols, and di need for developers dey in high demand, starting from Blockchain developer, Smart Contract Developer, Decentralized Application (dApp) Developer, Solidity Developer, Web3 Developer, and more. 
Series of codes dey needed from di begining reach di end, and di industry go lose trust if dem make silly mistakes for coding. So, dem no just need developers, but developers way sabi wetin dem dey do.
2. Engineering:
Hold on! Person suppose draft out wetin di developer go develop and also oversee and maintain di system from time to time. You fit excel in dis areas as a cryptocurrency Engineer, Blockchain Architect and Blockchain Security Engineer.
E dey important to di industry say dem no experience any downtime since Blockchain dey work round di clock on daily basis. Di absence of Engineers way fit maintain security fit cause serious gbese.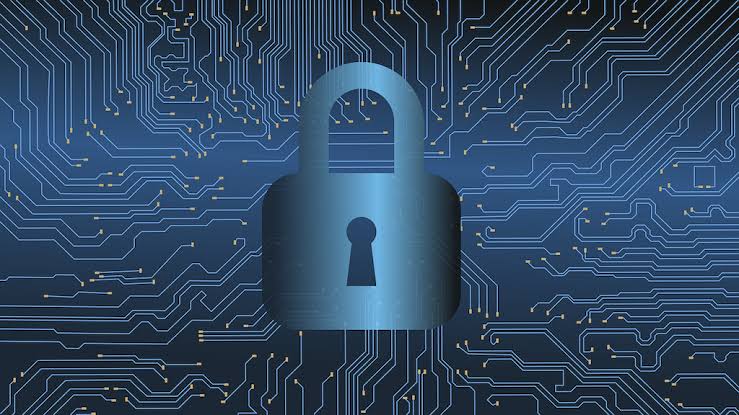 3. Management:
No be only codes and security systems dey get managers. As a product manager, you fit carve out a web3 career for yourself in Blockchain Product management.
Aside from Blockchain and Web3 products, you fit start your Web3 career as Blockchain Marketing Manager, Web3 Marketing Manager, Community manager, or moderator. All na very important roles way dey help manage di communities, convert new audience, create betta engagement, reach wider audience, and maintain good online reputation for di web3 industries.
4. Research and Consultation
Because of di need to be number one and serve users wella, every serious minded company dey always invest into research and consultation make dem dey up to date with trends and results.
Now you see dat web3 career is not just for developers alone. As a researcher, you fit carry out research on products, audience, trends, new development, and any area way suit di company and dem go pay you for your research and innovations.
Not to mention say consultations dey save companies di plenti moni way dem for throway to correct certain mistakes or for lawsuit. A web3 career as a legal consultant no bad at all.
5. Web UX and UI Designing
Users fit abandon an Application or stop visiting some site because di interface no too fine or dey user friendly. Dis na where Web3 UX/UI Designers fit enter to assist in retaining users and visitors.
Web3 careers cut across a lot of roles and wetin we dey see for our screens wen we lunch a web3 app or enter a site dey very important to dis companies so dem no dey use designers joke.
6. Content creation
With lots of web3 project all over di internet, companies go suffer to get engagement without good content, and na another web3 career so.
Creating engaging, educational, and entertaining contents dey help dis projects go far and also retain the old users.
E dey very important to note dat web3 still dey grow and more job opportunities go fit show face in di future but dis na di basic roles way dey di industry in case you dey find way to start your web3 career dis year.
You need dis Skills and knowledge to start a web3 career
As we don look di betta betta jobs way full di space, e good to point out say na who sabi na im dem dey employ.
To grow a career in web3, you go need dey good at and still get knowledge in di following.
1. Blockchain Technology:
Without proper understanding of di fundamentals of blockchain, distributed ledger technology, and consensus mechanisms, e no get how you want take start dis web3 career journey because na on top blockchain dem build web3.
2. Programming:
Na who don get experience from programming go fit raise shoulder inside web3 because writing smart contracts using Solidity, or other language na sometin way require strong hands.
3. Web Development:
Good Knowledge of front-end and back-end web development languages like as HTML, CSS, JavaScript, and frameworks like React or Vue.js, dey very important. If you truly want excel for your web3 career, make sure say you sabi dis development language dem.
4. Cryptography:
Familiarity with cryptographic principles and algorithms way dey inside blockchain systems na part of di knowledge way you go also need.
5. Smart Contract Development:
Di ability to design, develop, and deploy smart contracts on blockchain platforms na very important skill because smart contracts no go give you di expected results if not properly designed.
6. Web3 Libraries and Tools:
Good experience with Web3.js, ethers.js, or other libraries used to interact with blockchain networks.
7. Decentralized Application (dApp) Development: 
A proper understanding of di architecture and development of decentralized applications.
8. Token Standards:
understanding of token standards such as ERC-20, ERC-721, and ERC-1155.
9. Interoperability:
Di Knowledge of cross-chain communication protocols like Polkadot, Cosmos, or InterPlanetary File System (IPFS).
10. Blockchain Security:
Awareness of security best practices, auditing smart contracts, and securing blockchain networks.
11. DeFi Concepts:
Understanding decentralized finance (DeFi) protocols, liquidity pools, yield farming, and lending platforms.
11. Governance Mechanisms:
Knowledge of on-chain governance models and participation in decentralized decision-making processes.
12. Consensus Algorithms:
Experience with different consensus mechanisms like Proof of Work (PoW), Proof of Stake (PoS), and Delegated Proof of Stake (DPoS).
13. Cryptocurrency and Tokenomics:
Understanding di economics, utility, and value way cryptocurrencies and tokens dey offer.
14. Regulatory Compliance:
Awareness of di legal and regulatory considerations way surround blockchain technology and cryptocurrencies in different jurisdictions, remember we bin discuss Blockchain legal consultant as a web3 career.
Conclusion
Di easiest way to start a career na just to start from somewhere and inside di blog post, we don provide you with di basis information way you need to lunch into a career in web3. With basic Web3 career opportunities, skills and knowledge explained in details and simple language. If you already get di basic skills and knowledge, put yourself out there and take advantage of di fact say many people never enter di space and if you are new to blockchain, it's never too late to start a Web3 career after reading dis post.
Your feedback on our articles dey help us know wia and how to take improve to make sure say you dey get value. So, try dey drop your reviews and comment on our handles and website, and no forget to check our Twitter handle for steady update and our website to dey learn about crypto and hear hot tori as e dey hot.
DISCLAIMER: Cryptocurrency dey very volatile and e dey hard to predict am, and all di information for dis blog no be financial advice so make sure you and your financial advisor get betta discussion before you make any form of investment.