Previously we made an advisory post on BTC price prediction between 26-28/10/22 and the precautionary measures to take and how to enter your trades.
Well good news for those who followed our guidelines, as they won't be part of those that longed BTC to $22,500 early enough, as those who did so would probably be victims of their own SL by now.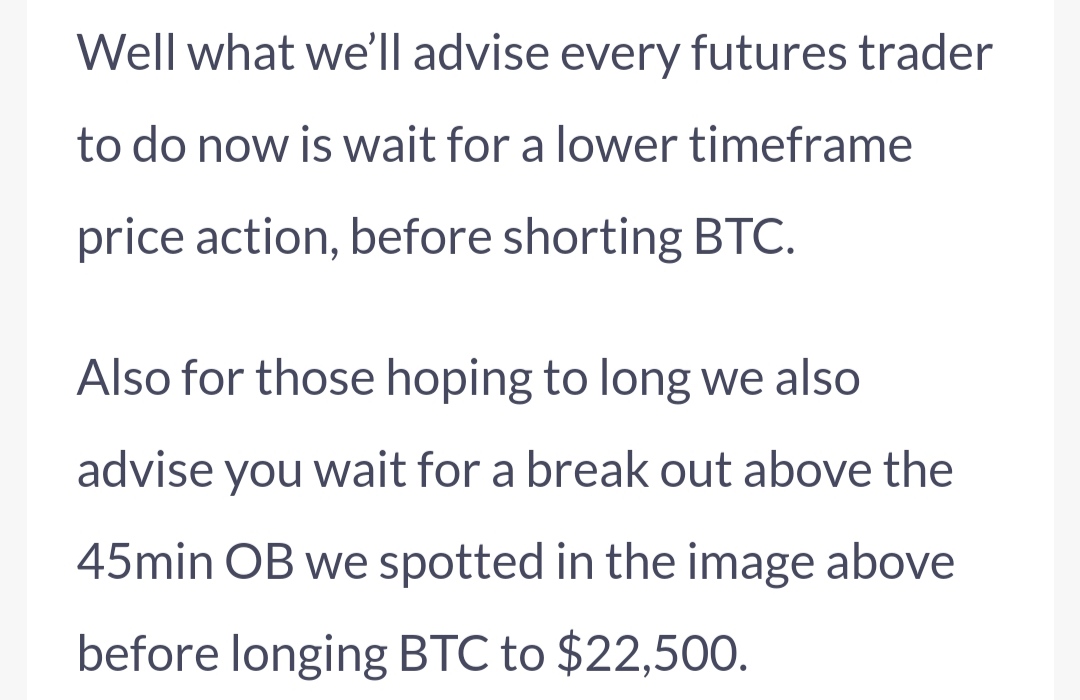 According to the recent movements of the BTC chart, we could see a lower timeframe downtrend of BTC, which gradually formed a T.L.L.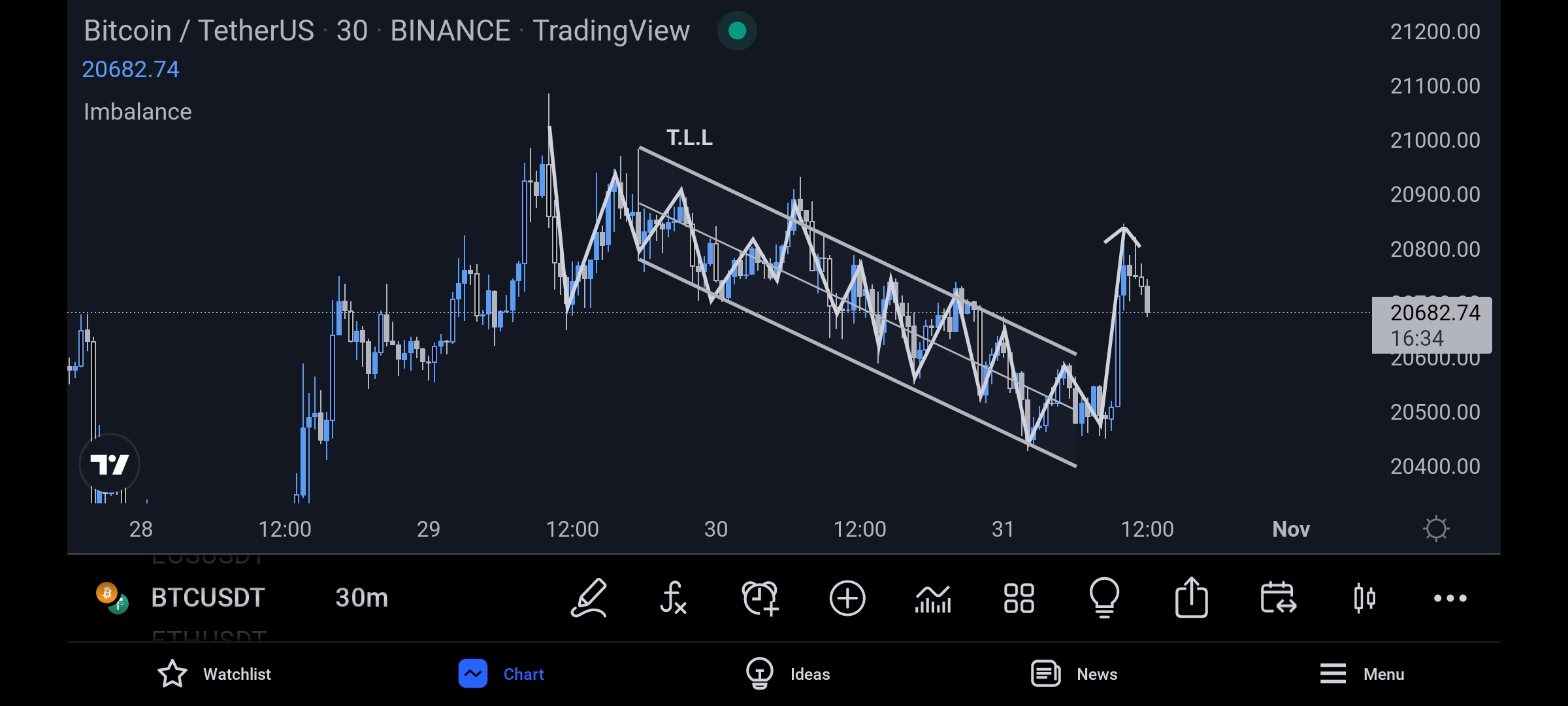 Few hours earlier liquidities were taken as seen in the chart above and soon enough we may also see the $21025 L.Z taken too.
But this may not be soon enough as we expect the following to happen……
More About BTC Price Prediction In The Next 48Hrs
Our analysis predicts BTC coming to the $20290 – $19997 zone, to mitigate a multiple timeframe OB as seen in the image below.
After this happens we expect 2 things to occur
Price pump to take the $21025 L.Z and head towards $22000
A brief rise to $20553 resistance zone and then price rejection to the $19327 -$19236 Zone.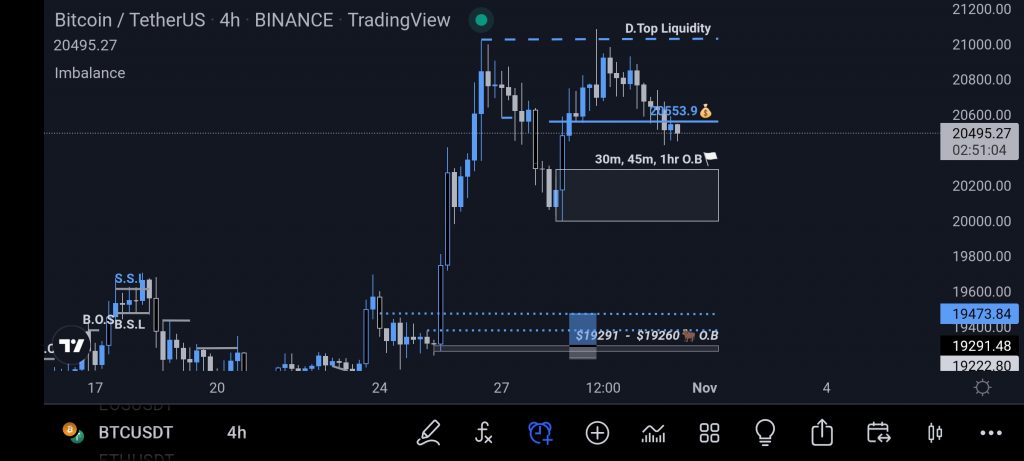 Well before you trade we also, urge all traders using this analysis to move to lower timeframes and search for new OB formations when price gets to the above POI's .
For those who still find it difficult to determine a proper S.L and entry value, join our groups below and message any of our admins.