Before we drop our BTC price prediction, previously we dropped an analysis on BTC breaking the $19628 resistance, well BTC didn't just break this resistance, it broke hearts as over $1billion worth of shorting positions were liquidated in the last 24hours.
Well those who stuck to our analysis, aren't part of those with broken hearts.
BTC has experienced a massive price pump, breaking multiple resistance zones at $19688, $19860 and $20400. This has left many fundamental and technical analyst with unanswered questions.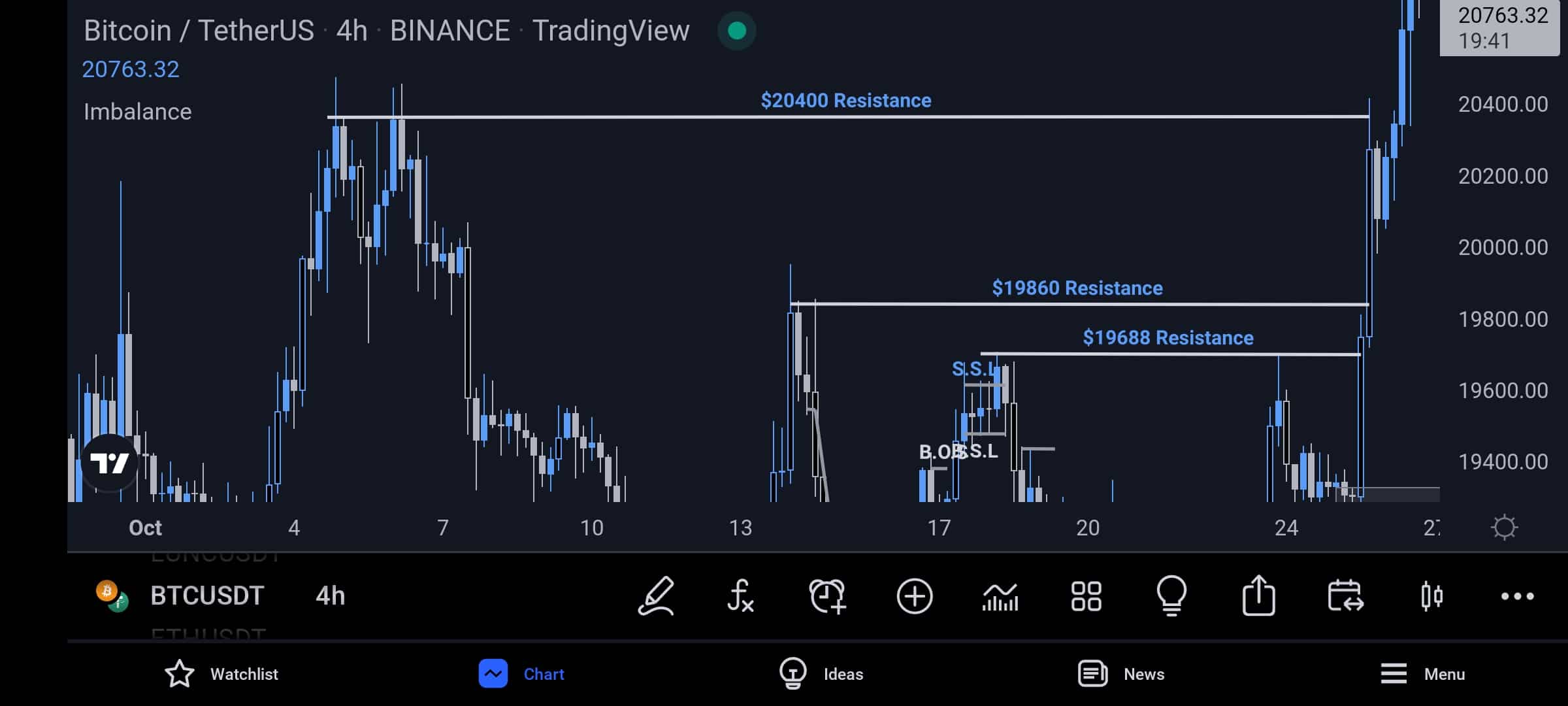 More On Our BTC Price Prediction
But there seems to be a present pause in the current price pump as BTC has hit a 45minutes rejection zone.
There are two possible moves from the present 45minutes resistance zone :
Price rejection to the $19327 -$19236 Zone.
Price pump to the $22,500 OB resistance zone.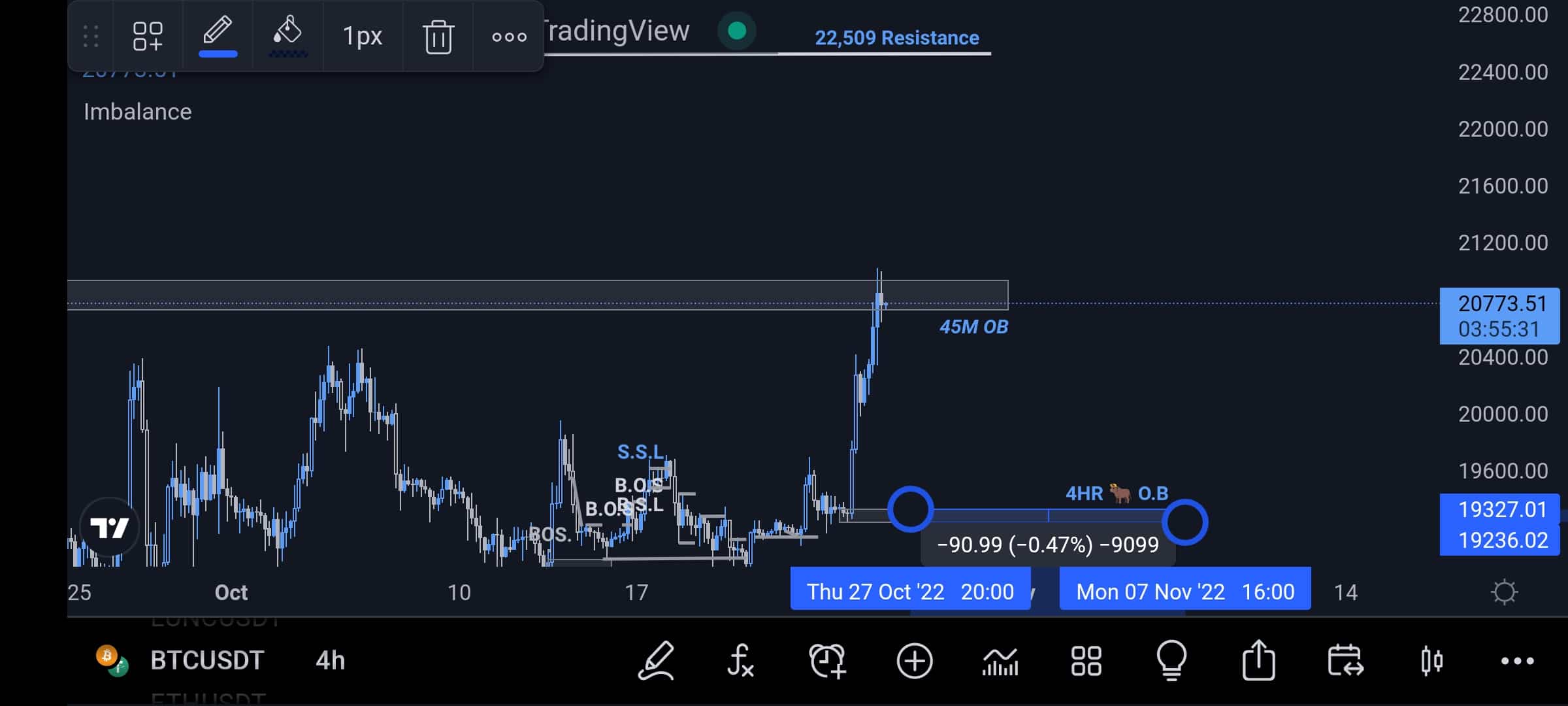 Well what we'll advise every futures trader to do now is wait for a lower timeframe price action, before shorting BTC.
Also for those hoping to long we also advise you wait for a break out above the 45min OB we spotted in the image above before longing BTC to $22,500.
It's also important to note that we perform our analysis properly, before setting our S.L, in order to avoid been liquidated.
For those who still find it difficult to determine a proper S.L and entry value, join our groups below and message any of our admins.