Spanish La Liga Launches Project on Decentraland:
The top league of Spanish soccer – Primera Division, AKA La Liga – has joined forces with the digital art platform – StadioPlus – to enter the Decentraland Metaverse.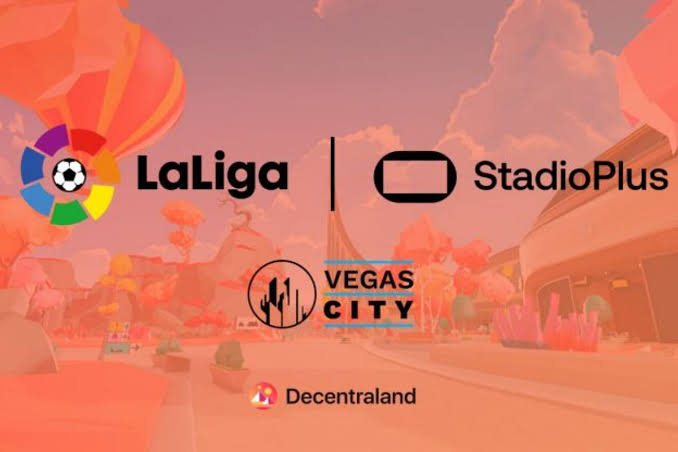 In the course of the partnership, the league will develop land parcels in Vegas City district (a digital party town part of the Decentraland).
According to reports, the move aims to grab entice  Generation Z, who are among the most active participants in the Metaverse space.
The latest La Liga's developments in Decentraland's Vegas City district, will spring out many interests in Spanish soccer, too.
Stephen Ibbotson, Head of Franchises and Licensing of La Liga, talked on the development.
According to him, the organization had sought ways to innovate itself and surpass competing championships to ensure the best experience for fans on and off the pitch.
"This licensing agreement will allow us to reach a new and significant audience, like that of Decentraland," he added.
For the side of StadioPlus, the firm will offer guidance in the partnership.
It will also have the rights to La Liga intellectual and industrial property for commercial use in the Metaverse.
Jon Fatelevich – a top executive at the digital art platform – noted:
"StadioPlus is on a mission to be the bridge between the sports industry and the future. Therefore, we are delighted to have reached this agreement with La Liga, with whom we have been working together for many months on the development and integration of the competition in Decentraland, and we are confident that we will provide a great experience for football fans and Web 3 fans alike."
To Crown the new metaverse sensation,  the two most successful Spanish soccer teams – FC Barcelona and Real Madrid – have already hopped on the bandwagon.
A while ago, the both teams shook hands and filed for a joint Metaverse trademark application where they can provide their fans with products like virtual reality gaming and cryptocurrency transaction management software.