Celsius Seeks Approval to Sell Reserved Stablecoins to Fund Operations:
Still following up on the ongoing Celsius Chapter 11 bankruptcy case, the battled platform has now sought approval to sell its reserve of stablecoins.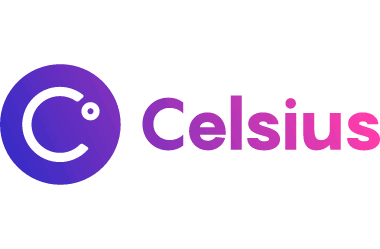 As in the request, Celsius leadership revealed that the company's assets include approximately $23 million worth of stablecoins, across its US, UK, and EU entities, respectively.
One sensitive information is that although the US and UK branches are listed as debtors in the documents, the EU one – Celsius Network EU UAB – is described as a non-debtor, reports revealed.
What to know about this new filing
The new filing, however, does not seek for funds to pay back anxious creditors.
Instead, the cash reserves potentially generated by the sale would go towards funding Celsius' operational costs – perhaps,  the court will see this as appropriate use debtors' dwindling assets.
Judge Martin Glenn, who presides over the case, has already approved a motion filed in August allowing Celsius to mine and sell Bitcoin, even after Celsius warned the court that the activity would not generate profits quickly due to required investments in mining infrastructure.
So far, the firm has only distributed $50 million in withdrawals to creditors with Custody and Withhold accounts – a minority of the platform.
Meanwhile, According to the document, the preliminary investigation into Celsius' request does not breach any existing laws.
This is due to the fact that the assets proposed sales are stablecoins and thus do not fall under the purview of laws prohibiting or restricting the rights of debtors to sell assets at risk of depreciation or appreciation.
Nevertheless, the document clearly states that the preliminary decision should not be taken as a go ahead by the court and that the matter will be still be discussed further at a planned hearing.
Although the sale of the full amount is still to be debated at the hearing, the court has granted Celsius the right to continue selling stablecoins that are not Custody and Withhold customer assets.
"Pursuant to section 363(c)(1) of the Bankruptcy Code, the Debtors are authorized, but not directed, to sell and/or exchange any stablecoin(…) on a post-petition basis consistent with prepetition practices and in the ordinary course of business without further notice and hearing; provided that the Debtors shall not sell any stablecoins that constitute Custody Assets and/or Withhold Assets pending further order of the Court."
Unfortunately, almost 80% of Celsius users do not have Custody or Withhold accounts – which means that stablecoins deposited by them are now open to sale by the team.