Singapore's DBS Partners With The Sandbox:
Singapore's largest bank, DBS, announced a partnership with the Ethereum-based gaming platform, The Sandbox to design an interactive metaverse experience.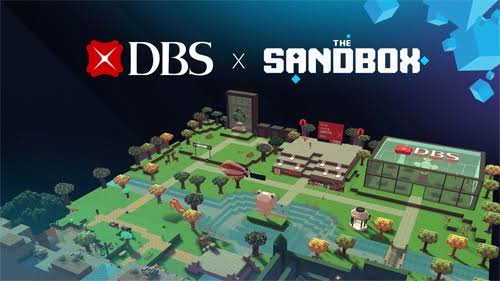 This interactive metaverse is themed DBS BetterWorld – as part of DBS broader roadmap to explore Web 3 opportunities for its customers.
According to the official press release, DBS BetterWorld aims to highlight the importance of "building a better, more sustainable world, and inviting others to come alongside."
Sequel to the deal, DBS plans to acquire a 3×3 plot of the digital piece of real estate in The Sandbox's metaverse, which will be flourished with immersive products.
The CEO of DBS, Piyush Gupta, revealed that metaverse technology could fundamentally transform the way banks interact with customers and communities.
According to him,
"Our partnership with The Sandbox and Animoca Brands marks the start of an exciting collaboration as we push the boundaries of what is possible in the metaverse. We also look forward to harnessing it as an additional innovative platform to spread the word on important ESG issues and to shine a spotlight on communities and partners doing good work to address them."
Also read: Metaverse and the banking industry.
The Singaporean financial group also said it will work with partners and collaborators from the government, community, business, and technology spaces in exploring opportunities to showcase DBS BetterWorld with the recently launched digital platform, LiveBetter.
Meanwhile, with this recent partnership, DBS will purchase carbon offsets to make sure land and production on DBS BetterWorld are carbon neutral.