Tax Fraud: Michael Saylor and MicroStrategy Sued:
Attorney general of the District of Columbia (DC), Karl Racine has dragged Michael Saylor for neglecting his tax obligations while living in DC, alleging that his company, MicroStrategy is also in support of his tax avoidance.
The MicroStrategy hero is one of the biggest supporters of bitcoin and has maintained Bitcoin's bullishness amidst bearish times.
Karl tweeted the suing of Saylor for evading income tax payment even though he lived in DC for over ten years.
NEW: Today, we're suing Michael Saylor – a billionaire tech executive who has lived in the District for more than a decade but has never paid any DC income taxes – for tax fraud.

— AG Karl A. Racine (@AGKarlRacine) August 31, 2022
Sequel to the above, Saylor and MicroStrategy becomes defendants after a lawsuit has been filed in Superior Court, District of Columbia.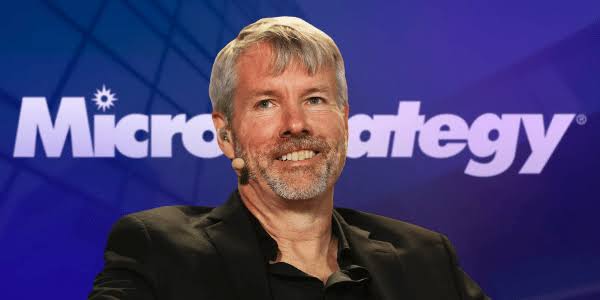 As contained in the court document, Saylor profess to live in Florida, a state without personal income taxes but allegedly lived in DC.
On gaining Florida's residence evidence effectively, MicroStrategy hero achieved a driver's license and registered to vote in the state while maintaining his house in DC "for at least 183 days in subsequent taxable years."
Report also revealed the support of MicroStrategy towards the avoidance of taxes by Saylor.
This is coming from the claims that the company already knew about his false residence claims.
Meanwhile, from 2005 to date, Saylor's District tax debt sums for about $25 million, with the District of Columbia seeking the payment of income taxes owed, civil penalties, treble damages, and other reliefs, cryptoforpidgin revealed.
Reading in Part,  Racine's tweet disclosed;
With this lawsuit, we're putting residents and employers on notice that if you enjoy all the benefits of living in our great city while refusing to pay your fair share in taxes, we will hold you accountable.
Finally, we have had no report or reply from both MicroStrategy and Michael Saylor as the both parties have been mute after the recent developments.
Recall that Saylor recently stepped down as CEO of MicroStrategy, with the giant business intelligence firm holding 129,699 bitcoin ($2.6 billion) as of June.
MicroStrategy becomes the public's biggest BTC firm holder.