Circle Partners with Bybit to Promote USDC Access and Adoption: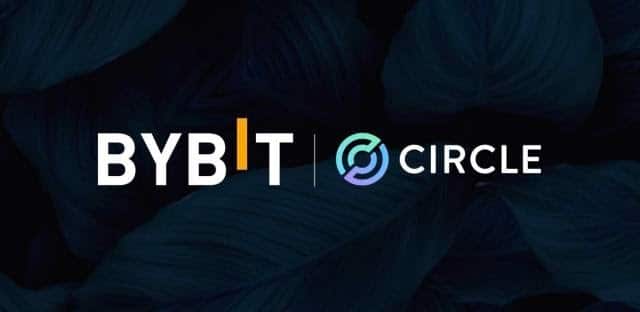 Top Crypto derivatives exchange, Bybit has announced a partnership with Circle, the Company responsible for the second-largest stablecoin by market cap, USDC.
From reports, the agreement revealed that Bybit will focus on;
Expansion of USDC spot pair listings
Advancing awareness for USDC and related products
Simultaneous collaboration with Circle on other potential prospects.
Bybit disclosed that it will work on developing and promoting products and features that supports the growth and adoption of USDC, such as spot trading, perpetual contracts, and other features.
It will also enable steady auto-conversions between USD and USDC or other stablecoins issued by the digital financial technology firm, cryptopotato revealed.
The new development comes a few months after Bybit introduced USDC options, which happens to be the first stablecoin-margined option contract in the market.
In the partnership launch event held at Vicinity London, Bybit's co-founder, and CEO, Ben Zhou said;
"We have been building throughout the bear market, and have found USDC to be an excellent fit for our operations. After the success of our USDC options, it was opportune to further develop our working relationship with Circle, which has a reputation for openness and integrity in their services and development of cutting-edge financial technology. We look forward to offering more USDC spot pairs and products to our retail and institutional clients."
Earlier this year, many investors left USDT for USDC after a threatening crypto volatility.
Meanwhile,  The market share of USDC has been on an uptrend since the Terra stable coin, UST,  fiasco.