The NFT space is a trending one and some people have failed to understand what sustains it.
Funny how people wonder about the importance/utilities of Nonfungible tokens.
As an NFT artist, you deserve recognition in the NFT space to enable you sell your collections for mouth-watery prices, as the space has become profit-oriented.
Anyways, this space is growing massively and it is a great opportunity for people to gain massive exposure/audience, especially NFT artists.
In this article, we discuss the tips for promoting your NFT collections.
What are Nonfungible tokens?
Going easy on the definition, an NFT is any object representing an entity in the real world like images, videos, gifs, voice notes, etc.
These objects are built on the blockchain(the distributed ledger that verifies crypto transactions) and are traded with cryptocurrencies online.
The building of NFTs on blockchain gives them the originality and the rarity they deserve. With this, your NFT belongs to you alone and no one else.
This shows rarity and scarcity, that's why one funny NFT can be sold for a huge price.
Why you need NFT promotions
With the increasing recognition given to the NFT space, many industries and influencers are tripping into the space, thus creating competition in the ecosystem.
For you to gain recognition and an audience in the NFT space, you need to promote your collection or collections.
You need to create awareness about your project to enable massive demand. Your NFTs won't sell without recognition as there are other top items from big influencers.
If you don't promote your NFT collections, you will slowly kill your NFT grind.
NOTE: NFT collection is a list of the NFT items you which to sell.
Verified tips for promoting your NFT collection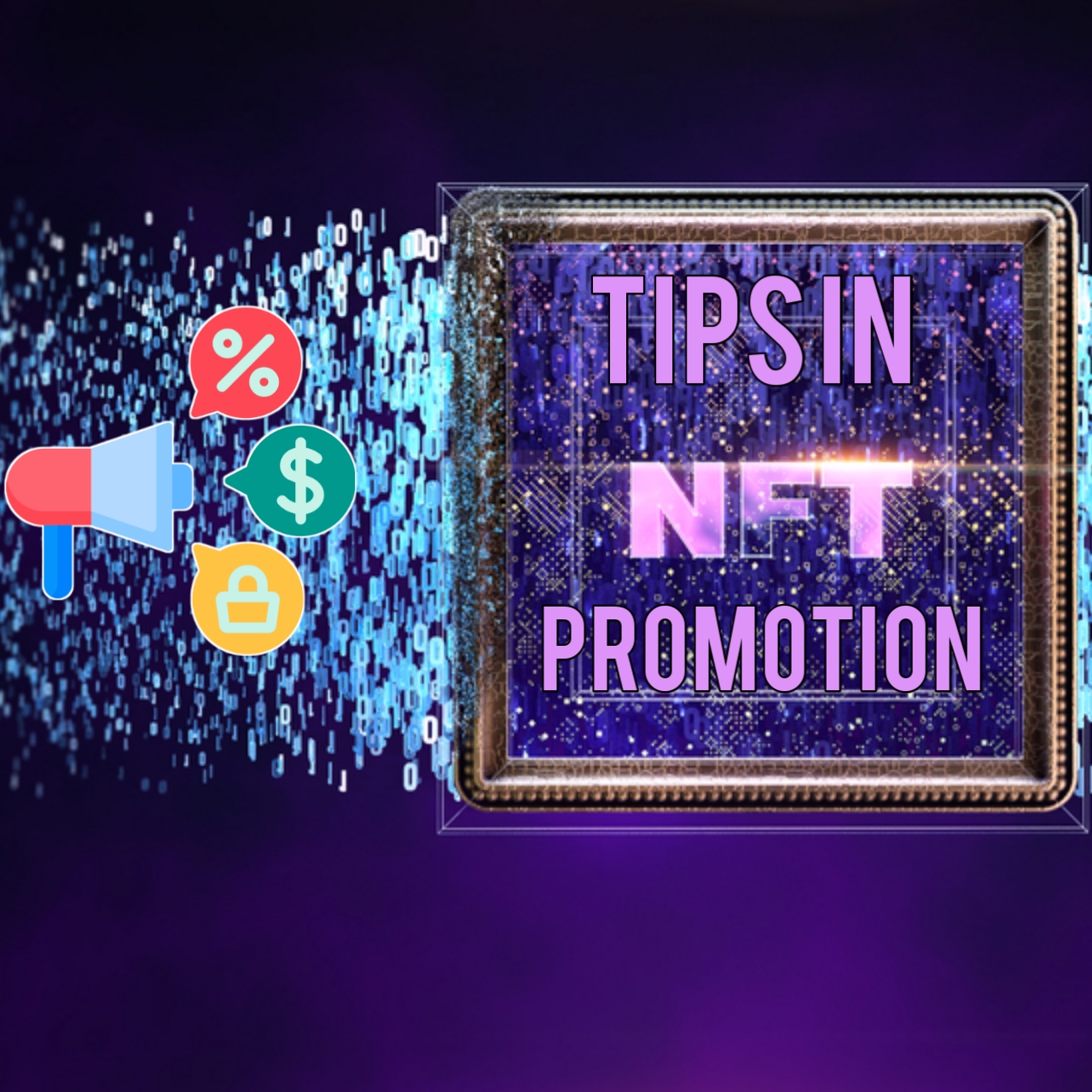 Create your website
Reigning in the NFT space requires much work and creating a website is the first step to gaining relevance in the NFT space. It shows credibility, professionalism, and seriousness.
A website will be a hub for your NFTs and it's easier for people to visit to see your collection.
The most important thing in getting a website is that it strengthens your recognition outside social media by making you rank in search engines, thus driving an organic audience to your collection.
Finally, on your website, you should have comprehensive information about your current NFT collections, the use case, previous works you have done, and the ones viewers should anticipate.
Work with an influencer
Working with or hiring an influencer is a swift way to promote your collections instead of doing it yourself.
This is because an influencer has gained influence already in the space and people will trust or value what he promotes or his/her ideas.
To know how effective working with an influencer could be, you can check their massive audience/followers and their previously promoted items.
Working with an influencer is not a must but it is a faster way of promoting your NFT collections.
Social media Ads strategy
Another useful tip is the advertising strategy. This is very effective as you get relevance off and on social media platforms.
Paid promotion requires you to pay a social media platform to help promote your collectibles, this is different from an influencer as it is done by an agency and not just a person.
This strategy will bring massive traffic to your site, your NFT collection, and your portfolio.
The most important part of this method is that it brings only interested people to your collections.
Giveaways strategy
Giving out items to the public is a legit way of gaining an audience and relevance. If you look at all the social platforms, you find massive giveaway programs people carry out.
When you give out something to people(money or the equivalent) they in return help you build your community by either sharing your collection or talking about it.
This slowly lets you grow and gain the relevance you need.
Some NFT artists go all the way to gift an NFT to the most active fan of their collection.
NOTE: When organizing a giveaway program, don't promise what you can't give as this will reduce your credibility.
Twitter space strategy
If you give value in any space, you get value in return. Twitter space is a tool influencers use to gain community and more influence.  Twitter space is a virtual public room where people can come in to discuss a particular topic relating to the project you work on. To use a Twitter space, you need to have a good moderator that is rooted in what you offer or what you are offering.
Twitter space will also show your commitment to your fans as you can discuss what they expect from you or your projects.
Finally, you can organize an AMA(Ask me anything), to allow fans to say their mind about your project and all that you do. AMA programs will draw the attention of many and in the end, create a community for you.
Buy other people's NFTs- Be an NFT collector
A collector is someone who buys any NFT. If you want people to buy your NFT, you have to become a collector yourself.
Buying NFTs is the best way to get involved in the NFT space and also gain relevance in the space.
As an NFT collector, you will spend more time online and you have to use the opportunity to discuss with other NFT artists who might reveal one or two things to you.
Don't forget that you can learn to build by building with someone else.
Read also: Add to flip Nonfungible tokens.
Conclusion
The NFT space is growing daily and selling NFTs becomes more difficult. To survive in the NFT space, you need to follow the Tips mentioned in this article. You can drop your opinion in the comment section and don't forget to share this!