Start your Web 3.0 Journey
The internet has come a long way — From a simple node-to-node communication system to the world wide web as we know it today.
We went from the first evolution, Web 1.0 to Web 2.0, and now the more sophisticated Web 3.0. Each phase of internet evolution has its pros and cons.
Web1's successor, web2, has been trending with its core product, social media. Leading the way with its known shortcomings. Chief among them, the exploitation of users' data. This shortcoming amongst others, led to the web3 innovation of an internet that gives users complete control over their data.
With all the amazing features Web 3.0 boasts of, decentralization being at its core. Its popularity is not in question, as it lives up to the promise of putting the internet in the hands of the people.
Several platforms exist with different approaches to educating and onboarding more people; however, one stands out — The F.A.T.E Project.
The F.A.T.E Project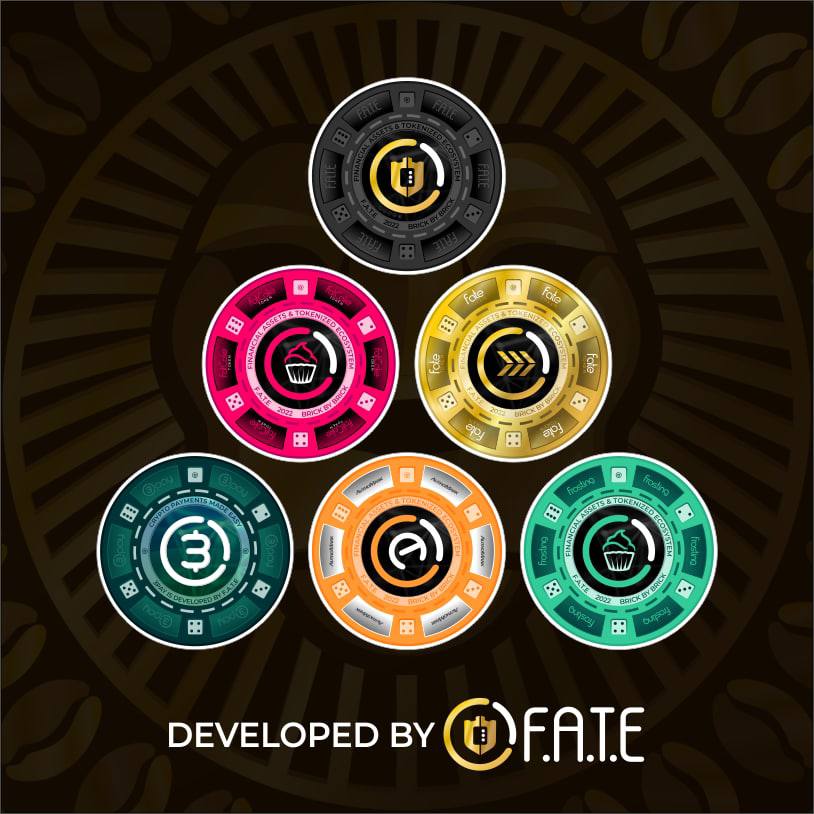 F.A.T.E, an acronym for Financial Assets & Tokenized Ecosystem, is a fast-rising web3 platform working on building the necessary tools for users in web3 space.
The F.A.T.E Project is here to help bring decentralization to the public, making you the governor of your data and how you use it most interactively.
The F.A.T.E Project finds value in users' content and tries to protect it by creating a platform where users take control of their online activities as a step to financial freedom.
The F.A.T.E project is concerned with giving the web3 space its full potential by creating the right tools for the job.
These tools are necessary for creating a safe internet for the public, a decentralized internet easily accessible and open for anyone to participate.
F.A.T.E uses its tool to terminate the exploitation of users' content by giving you control over your online activities and posted content.
In this article, we discuss the F.A.T.E Project and its web3 utilities.
The utilities of F.A.T.E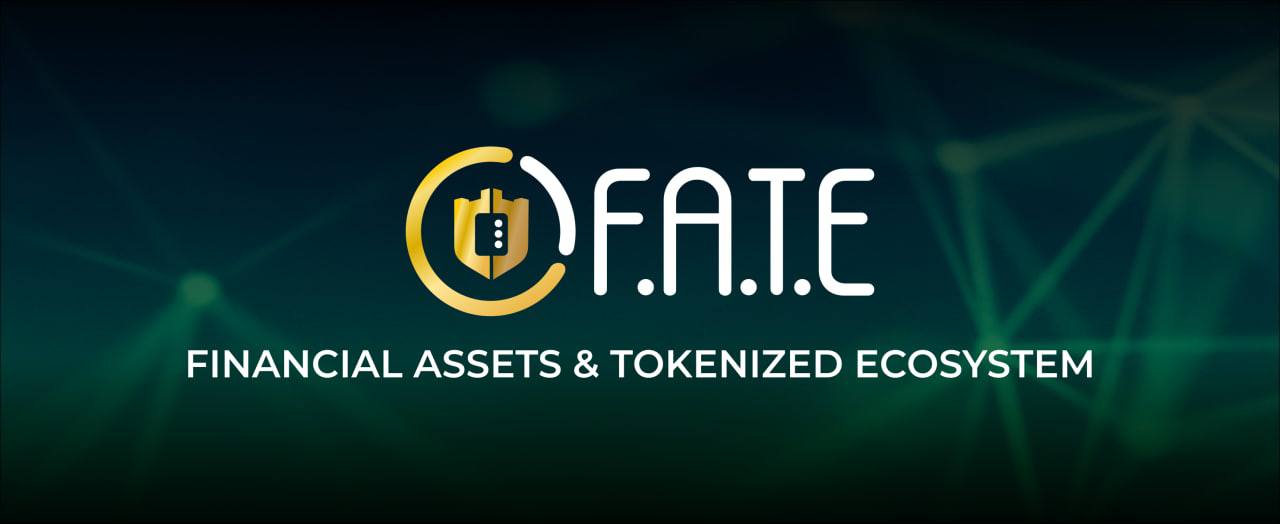 Web 3.0 is the idea for a new iteration of the World Wide Web with more unique concepts like decentralization, blockchain technologies, and token-based economics.
In order to value the web3 ecosystem without compromising data privacy, security, and freedom…F.A.T.E accomplishes this by using the following utilities below:
3pay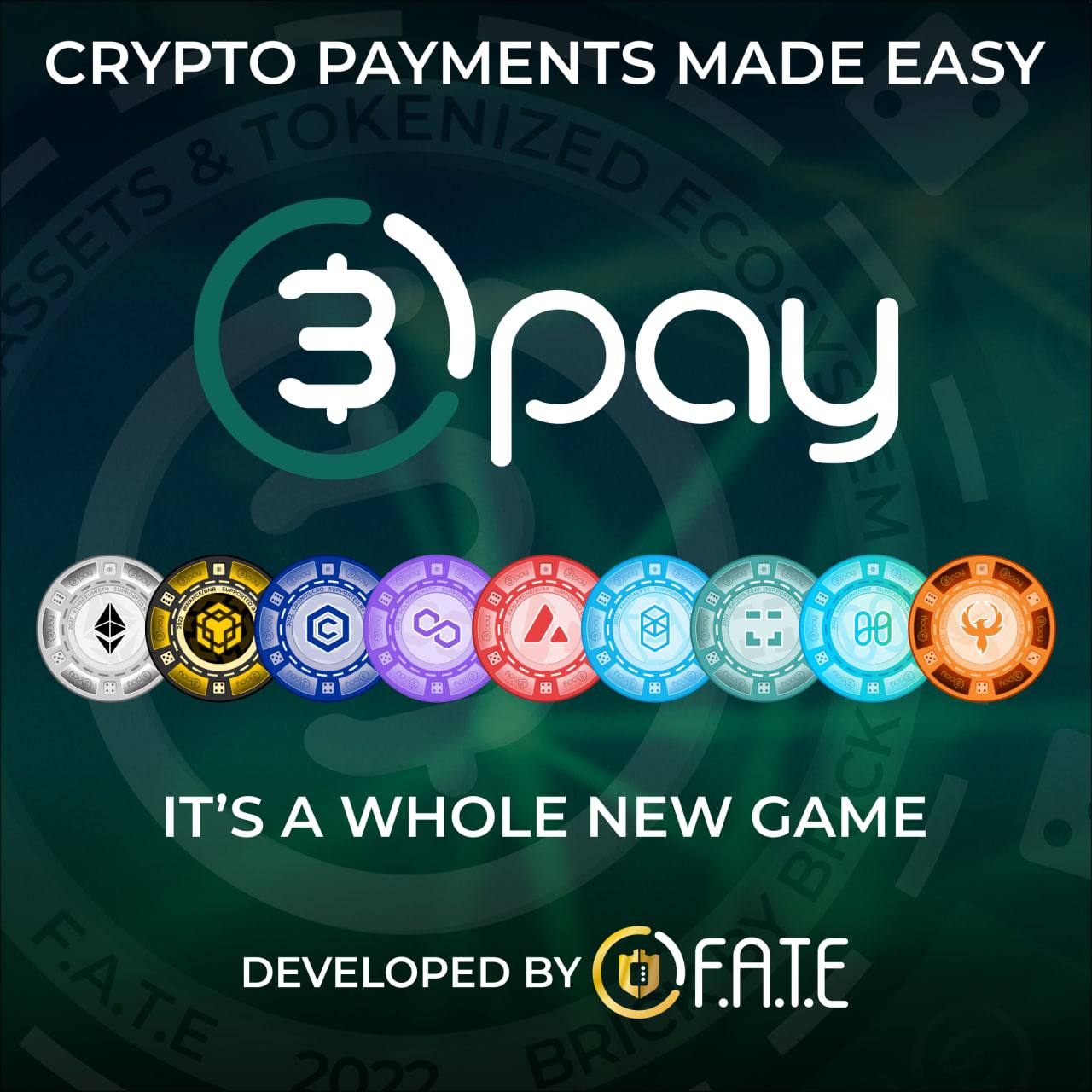 Cryptocurrency has become a core subject in web3. Your web3 journey begins with how you choose to handle different cryptocurrencies.
The crypto space is complex and navigating it has been a problem for many users, especially newbies.
This problem has become a barrier to the adoption and the acceptance of cryptocurrencies.
Many crypto dApps (decentralized applications) exist with different approaches to financial inclusion and how easily people send and receive cryptocurrencies. However, one stands out —3pay.
3pay stands to break the complexities of the crypto space.
3pay has simplified crypto transfers by mimicking a checkbook system, making it easier for older and younger generations to utilize.
It is easy to use, whether you are a newbie or a professional in crypto.
3pay gives you total ownership of your crypto assets by removing the effect of intermediaries, giving you a personalized transaction experience.
3pay is a crypto wallet extension created by F.A.T.E to help users send and receive cryptocurrencies seamlessly and securely.
AuthoMark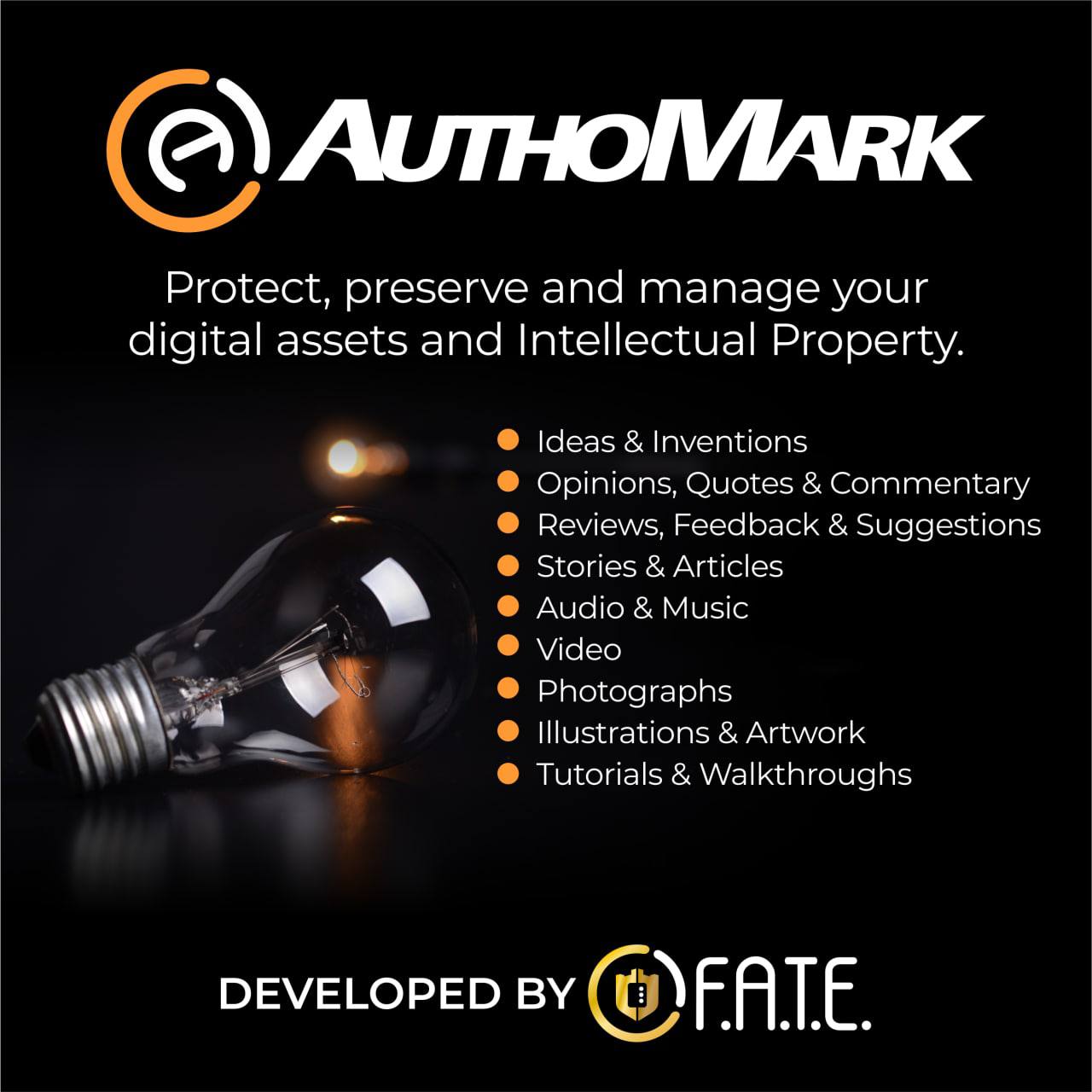 The internet is a valuable innovation, people search for information they need and have complete access to it, including personal information.
No matter how helpful the internet is, it has made it challenging to protect our content.
Your content is your value and you own the rights to them.
No matter how deceitful the internet can be, you deserve the rights to secure your content and your intellectual property.
Intellectual properties are what users post or create online from their minds:
 Ideas & Inventions
 Opinions, Quotes & Commentary
 Reviews, Feedback & Suggestions
 Stories & Articles
 Audio & Music
 Video
 Photographs
 Illustrations & Artwork
 Tutorials & Walkthroughs
They are original, and they deserve to be protected.
It is imperative to understand that anything you create or post online about yourself is in fact, yours. You deserve the accolades that come from it.
How can you benefit from the accolades…when someone else steals your content?
Most intellectual properties fall under copyright laws and you own the rights.
The pain of getting your contents stolen and used by other people, who didn't struggle as much as you did creating it, is very frustrating.
Unfortunately, the web2 space is still struggling with content protection, and even content under copyrights is still not safe.
F.A.T.E created AuthoMark, a web3 tool that solves the web2 content protection problem users face today.
F.A.T.E uses blockchain technology to guarantee the protection of all digital assets and intellectual properties.
With Authomark, the protection of online digital content has become easier than ever before.
Frosting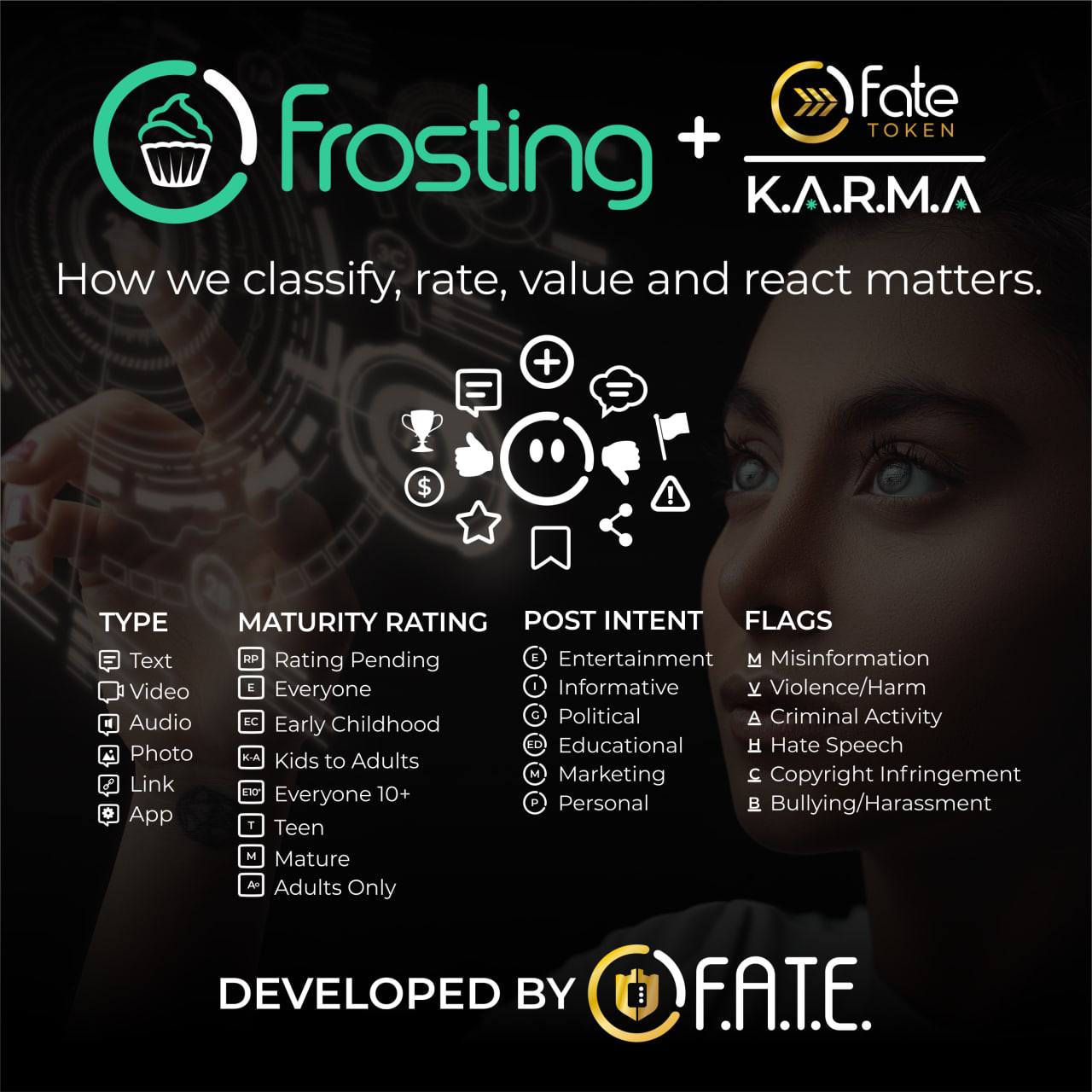 Current social media platforms profit off of you.
The question you should be asking yourself is …how do I profit from my creativity, collaboration, and contributions to the virtual world we live in today?
On average, users spend about $2 per day accessing the internet by paying for the cost of power, their phone, and data connection while using up to 8-10 free online services and social media platforms.
Based on that usage, some of the top social media sites generate more than $542 billion dollars in combined revenue.
When utilizing any social media platform, you do one or more of the following things;
Any content you create online is your intellectual property, and you deserve a reward.
Why? The created content causes reactions and attention, driving traffic to the media while they earn money in the background. Also, even if you don't create content, the content you share causes massive attention and traffic, so you deserve a reward.
Reactions and content rating
Good content must have reactions whenever viewed. Reactions include likes, comments, and shares. Reactions and ratings to content are free services we render to social media platforms which add value and contribute to their growth, not the user. So, for commenting or liking any content, you deserve a reward because you are directly contributing to the overall service.
So, how is this possible?
Frosting Social, a web3 social platform that values your time and activities by rewarding each of its users by utilizing points called K.A.R.M.A, Karma Approval Rating & Maturity Algorithm, whether you are a content creator or not.
Your reactions, engagements, and activities affect how much K.A.R.M.A you earn. The K.A.R.M.A earned can be converted into F.A.T.E's token and withdrawn.
In the end, users contribute content and or share already created content on a daily basis.
Yet will not earn any revenue until the social platform decides to reward/pay the user.
Social media doesn't give back nearly half of the value users provide. We are enslaved by web2 when it comes to our personal data.
Fortunately, Frosting Social is the solution.
Frosting Social is that ride that balances user interaction and tokenomics to give you that web3 freedom experience.
F.A.T.E. Tokenomics – Hodl and Earn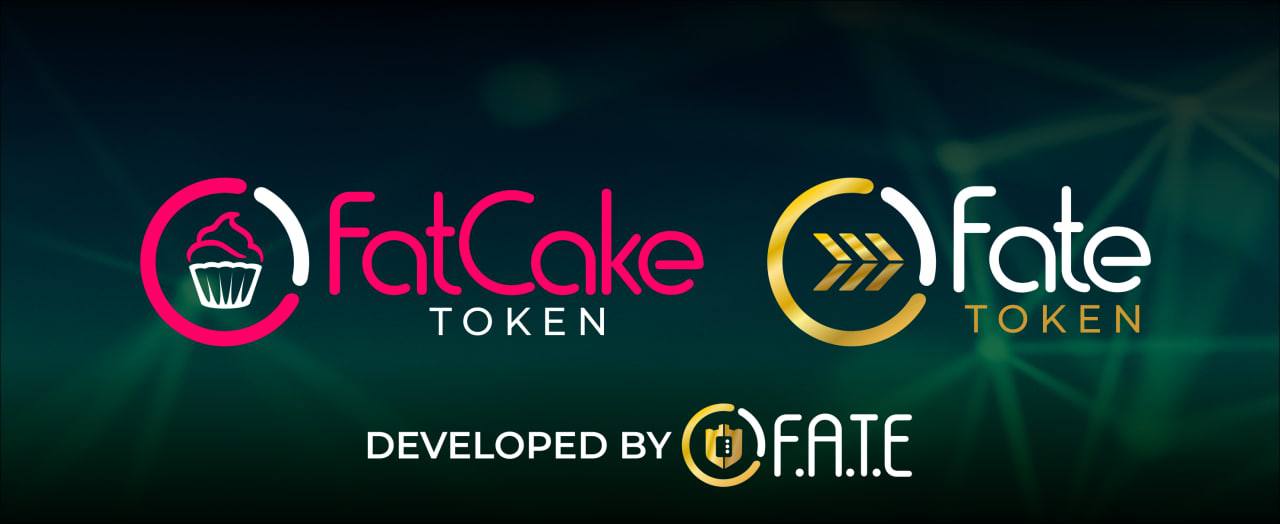 Hodl is a crypto terminology that means buying a cryptocurrency and keeping it overtime for profit-making.
In creating financial freedom for the public, F.A.T.E has launched two web3 tokens- FATCAKE and FATE.
These tokens are built and launched on BSC, (Binance Smart Chain) network.
They also offer a reasonable percentage of rewards to token holders, to find out more visit Fatecosytem.net.
Simply put, owning any amount of either of these two tokens provide rewards as you hodl.
Conclusion
Each utility developed by F.A.T.E; 3Pay, AuthoMark, and Frosting are designed to function together in order to help the user decentralize themselves and reclaim their value.
F.A.T.E and its utilities will thrive the most from the social space allowing users, projects, and businesses to cater their own online experience, producing the most value for their time.
With F.A.T.E, your web experience is now elevated for the future.
So, where will you start your Web 3.0 Journey?