The Cryptocurrency ecosystem has been on a downtrend lately, after the world's first cryptocurrency, Bitcoin, started it's dip.
This has raised a lot of concerns lately in and off the crypto world.
ALT coins are known by their use cases, which is the problem they are created to solve.
This means that all developed ALT currencies are driven for a purpose.
Bitcoin and other proof of work currencies have been faced with high energy consumption and scalability issues.
That's why we have the fast rising of different ALT coins posing to solve proof of work scalability issues.
Kadena(KDA) is one of the proof of work blockchain trying to solve Bitcoin scalability and Ethereum security issues.
In this article, we are going to discuss about KDA with it's price prediction from 2022 to 2025.
NOTE: ALT coins are every other cryptocurrencies except Bitcoin. Which means that Bitcoin is the only coin that is not an ALT coin.
What is KDA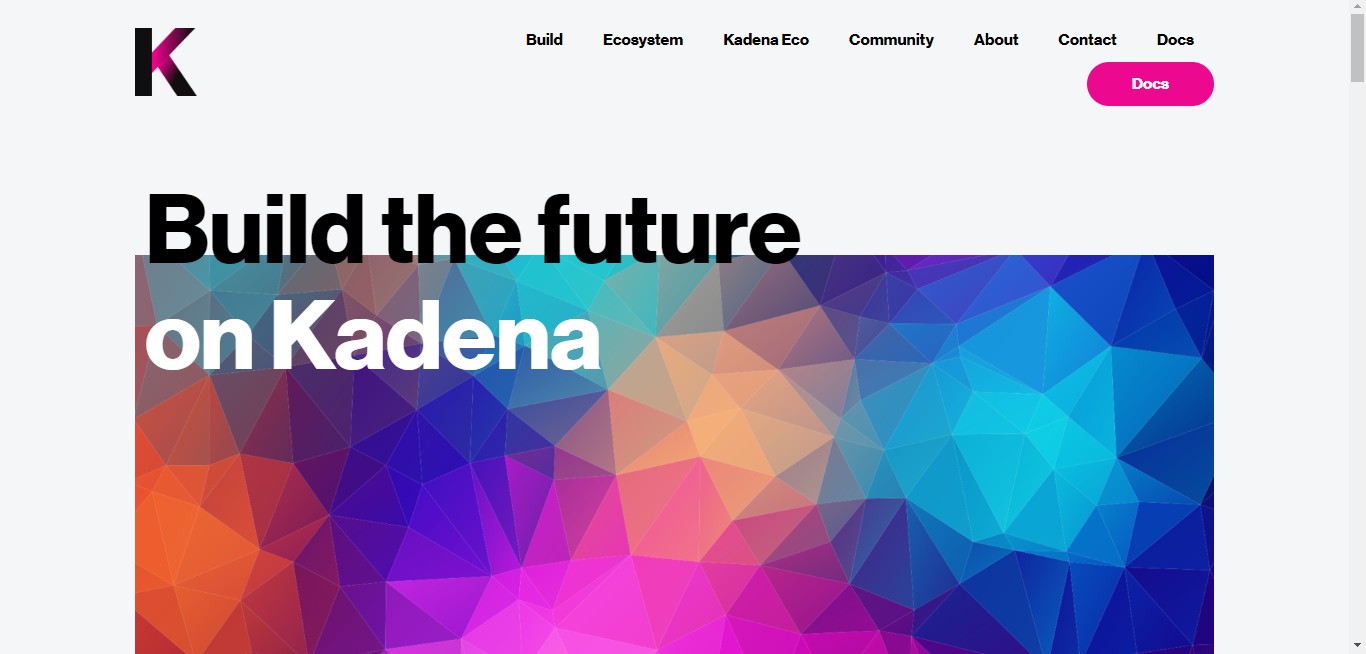 KDA is an open source hybrid blockchain with the aim of solving Bitcoin scalability problems.
Kadena, founded in 2016 by Stuart Popejoy and Will Martino, combines proof of work consensus protocol with directed acyclic graph (DAG) to solve scalability issues. This is the hybrid blockchain protocol of Kedena.
KDA also solves the security issue of Ethereum smart contracts to offer preferred and safer smart contracts.
Saying well about KDA won't be complete without mentioning their renowned project. KDA founder is completely behind JP morgan's first blockchain and has worked with US securities of exchange commission(SEC).
This makes secured and transparent.
Tokenomics of KDA
The price statistics of KDA is shown below, coinmarketcap revealed.
KDA current price: $1.73.
Market capitalization: $319,670,176.
Fully diluted market capitalization: $1,729,794,056.
Circulation supply: 184,802,447.92 KDA.
Maximum supply: 1BKDA
24 hours trading volume: $24,988,165.
Why is KDA unique?
The uniqueness of KDA are given below;
Hybrid blockchain system: Blockchain technology is advancing and different technology aimed at solving current blockchain issues are being implemented everyday. KDA uses a hybrid blockchain technology, which are proof of work(POW) and directed acyclic graph(DAG). This combination helps to solve the scalability issues of Bitcoin by allowing a better transaction throughput. This hybrid chain also distributes work to different chain than only one chain. This makes transactions to be validated faster than other blockchains.
Smart contract security: After much update on Ethereum smart contracts vulnerability, KDA stands to bridge that gab, to let smart contracts run without security bridges or loop holes.
No transaction cost: KDA offers marginal transaction fees for users and have made a new update by launching the first crypto gas station to enable businesses run transactions without charges(eliminating gas fees for customers), solving the main issue of decentralized applications (DAPPS).
KDA price prediction
Having good use cases doesn't always guarantee high price increments, but it validates the long term success of a cryptocurrency. With quality fundamental and technical analysis, the price KDA will be predicted here from 2022 to 2025. This will be done in groups; 2022, 2023 and 2025.
KDA price prediction 2022
KDA is highly bullish fundamentally and technically. This is  not far from the tokenomics and price chart.
Fundamentally, the low market capitalization of KDA shows how early investors are, and before getting to a high market cap, price will be tripled. Secondly, having a scarce circulation supply is one of the reasons why KDA's price is fast rising.
Technically, KDA has been on a downtrend and has clinched an old support, which predicts a corresponding buying impulse move.
With BTC dip still dominating, KDA will remain affected until the line is green once more.
Finally, KDA from fundamental and technical analysis, is predicted to hit a price of $4 with an average price of $2.45 before the end of 2022.
KDA price prediction 2023
With increasing holders and investors, KDA will also gain more buying momentum, as market capitalization will get above 1B soonest.
2023 posing to be a bullish year for the general crypto market is also a positive news for KDA.
KDA is predicted to hit a price of $6 with an average price of $4 by 2023.
KDA price prediction 2025
Still on fundamental and technical analysis, KDA price by 2025 will be a bomb and it's not out of circulation supply and market capitalization. A new uptrend is definitely coming and will appear by 2025. This will be an amazing year for KDA and KDA investors. The original all time high of KDA will be surpassed by 2025.
However, KDA is predicted to hit a price of $13 with an average price of $7 by 2025.
Should I buy KDA?
A good knowledge of fundamental and technical analysis answers the question appropriately. Buying KDA is not a bad idea after following the analysis done in this article. Although, just like any other currency, buying is not always the problem but where to buy. Fortunately, we are going to treat that question below.
Where to buy KDA?
It's always advised to buy up and sell high, but buying and selling is beyond that. Looking at the chart above, KDA is already in a buying and a startup zone by hitting an old trend support. This shows where to buy, and it has been marked out in the image above as "BUY ZONES".
Conclusion
Blockchain developers are not sitting down, as they are always working, seeking for ways to perfect the current crypto blockchain trend. Bitcoin being the blockchain way maker, has done it's part and it's appropriately respected. Although, it's shortcoming as layer one blockchain is still being solved by different blockchain developers. Kadena (KDA) happen to be a hybrid blockchain platform fighting the good fight.
Disclaimer
This article is for informational purposes and not a financial advice. You are advised to do your own research(DYOR) and trade at your own risk.