After receiving a lot of mails about virtual private network (VPN) on oculus quest, we decided to create an article to acquaint our readers on how to install VPN safely on their oculus quest device.
You wanting to install VPN on your device means you already have the idea on operating and connecting your oculus device to either phone or PC.
Incase you don't, check the below article to get acquainted.
How to connect your oculus quest 2 device to PC or Phone.
For those who know how to operate their oculus device, we can move to the topic of the day.
What is virtual private network(VPN)?
VPN means virtual private network and it is simply used to induce internet browsing privacy.
In operation mode, it encrypts your network connection, to keep you anonymous and to hide your profile while browsing, banking, gaming, filming, etc.
VPN allows you to stay private on public networks, given you that internet speed you need to surf the internet.
Best VPN for Oculus quest 2
Express VPN has proven to be the best VPN for oculus quest 2 device, because of its seamless installation and configuration. Express VPN is also compatible with Android, IPhone, Windows, mac, Linus and also router. To guarantee private connection will cheaper subscriptions. The installation method will be shown below.
How to install VPN on oculus quest 2 (express VPN)?
Installing VPN is not just an easy installation like the one you do, when you just download from the oculus store. Since oculus store doesn't have VPN application, you have to install from an unknown source. For you to install 3rd party apps(express VPN), you have to program your oculus device to be able to install 3rd party apps, and that's what we call sideloading.
What is Sideloading?
Just like enabling unknown source installation on your android devices, so it is for the oculus device. Since the oculus device work with same android mechanism. Sideloading is the act of programming your oculus device to allow installation of apps that are not in the oculus store but are compatible with the oculus device.
Is sideloading legal?
I know you might be scared when you hear sideloading, but you don't have to as it is permitted by meta and won't affect your virtual experience.
NOTE: Sideloading doesn't give you immunity over getting banned by facebook or oculus, if you install unlicensed apps, cracked apps, etc.  you should have yourself to be blamed.
How to sideload oculus quest 2?
Now you understand what sideloading is all about, lets move quickly to some easy tweak. After successfully installing your sidequest, you have gained all necessary drivers needed for USB debugging between your PC and oculus quest 2.
Download sidequest on your PC

Download sidequest.
This is the 3rd party app that will make sideloading a success.
Create an oculus organization account
Click here to go to the oculus organization creating site

, fill in an organization name and make sure you are signed it with the same facebook account used for your oculus quest 2.
Configure developer mode for oculus quest 2
To do this, follow the steps below;
NOTE: This can be only done through a phone oculus app, whether IOS or android. AnDroid, IOS.
Open oculus app on your mobile.

Connect your phone to your oculus device.
After successful connection, click on more settings and turn on developers option from your oculus phone app.
Get a USB that can easily connect your quest 2 device to your PC
This is possible through a Type C to USB-A cable.
Activate USB debugging between oculus quest 2 and sidequest pc application
This is required to easily install sideloaded files into your oculus quest 2. To achieve this, do the following.
Power on your oculus device.
Open the sidequest application on your PC.
Connect your oculus quest 2 cable to your PC.
Immediately, you would see a pop-up asking you to "Allow USB debugging".
Click on "always allow", so you won't need to be told again.
You have successfully connected your quest 2 device to sidequest. To confirm you will see the specifications of your oculus device on your sidequest app and also a green box at the top left showing you success.
You have successfully sideloaded your oculus quest2 device, now let's sideload our favourite VPN software to oculus quest 2.
Before we install our VPN, lets know how to sideload sidequest store games or apps to our oculus quest 2.
How to sideload store apps from sidequest?
Still from the previous checkpoint, do the following.
Open your sidequest app on PC.
Click on games.
Choose any game you wish to sideload.
Click on download and wait till it downloads successfully.
After successful download, click on the white folder at the top with a black arrow sign on your side quest app.
Choose the downloaded game apk, and click on install.
After few minutes your game will be sideloaded to your oculus quest 2 device.
Congratulations!
How to install express VPN on oculus quest 2?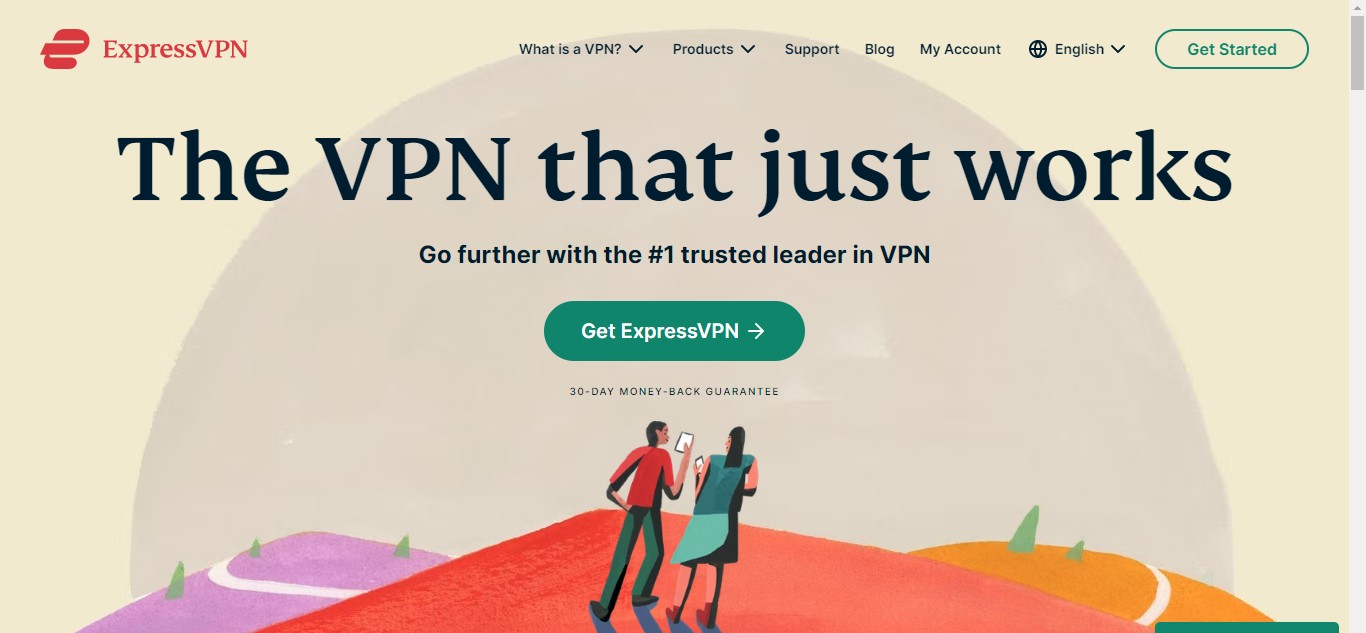 This is the main business of the day, and it is very similar to previous operation. Follow this easy method.
Go to express VPN site and get a license of your choice.
Download the APK file of express VPN on your PC. Since oculus quest 2 accepts .APK files.
Open your PC sidequest application.
Connect your PC to your side quest(Won't ask for debugging again since you selected always allow before).
Click on install from unknown source through the same folder with an arrow.
Your PC file manager will be opened, select the express VPN apk file.
Click on install.
After successful installation, you will be taken to your oculus quest interface to install from an unknown source.
Click on Express VPN to see the now page of the VPN.
Congratulations, you have installed express VPN on your oculus quest 2. You can begin connection process.
Conclusion
Your first sideloading operation will never be easy, but subsequent operations will make you a genius.  You are to sideload only licensed applications and not cracked applications to avoid ban by Facebook and your Oculus account.
Disclaimer
This article strongly recommends licensed applications and doesn't recommend cracked or unlicensed applications. You have yourself to blame if you are banned by Facebook or oculus, after sideloading illegal applications on your oculus quest 2 device.