Entering the metaverse has become one of the recent search concerning the metaverse. The metaverse has been discussed severally as a virtual environment for immersive interaction. Although, it may seem vague, but the metaverse has existed in a long while.
We only felt the vibration after Facebook was rebranded to Meta. After the rebrand, it was as if the metaverse became born again, and has been gaining massive attraction since then.
Entering the metaverse doesn't have a specific method, because the metaverse is borderless and decentralized, so you don't need a special method or network. But since the metaverse is a virtual world, you can't really feel it except through virtual reality equipment. And this is what this article is all about.
Why access the metaverse?
Before discussing on how to access, let us consider why we should be thinking of accessing the metaverse in the first instance.
The metaverse will be a lively and immersive version of the internet. According to Meta's CEO, the metaverse is the next frontier. You should understand that there is a strong force and conviction behind the rebranding of Facebook. Who does that? Why rebrand after many years? This should tell you what is to come.
You can access the metaverse because of the following reasons;
For gaming
Your gaming experience will never feel the same in the metaverse. Instead of just looking at your screen as you are doing now, you will able to enjoy the full gaming experience. You will be fully immersed, take control of your virtual environment and lastly feel the virtual world.
The metaverse will give you that different feeling from your normal feeling. A time will come when people will prefer to live in the metaverse than in the real world.
Unusual interaction
Gaming is not the only thing done in the metaverse. Social media will look different in the metaverse. Instead of chatting in an app, you can feel a real interactive process in the metaverse, with different people around the whole world. The metaverse is able to accommodate as many as.
Lucrative reasons
Apart from the pleasure, fun, interaction, the metaverse will also create jobs for everyone, irrespective of job experience or no job experience. The article below shows us metaverse jobs with and without experience.
Metaverse jobs with no experience needed.
How to access the metaverse?
Now we have a reason to enter into the metaverse, let's understand how we can enter into the metaverse.
Accessing the metaverse is easy, but technical. Since the metaverse is a technological discovery, it will be nice to be technological inclined before accessing the metaverse.
Different metaverse plaforms will have a mechanism on how you can enter the metaverse. But in most platforms you must do the following;
Requirement: A good device(laptop preferable) and a strong internet connection.
Create your avatar
After opening the metaverse platform, you will need to create an avatar first. Your avatar is the virtual representation of yourself. Since your real body can't enter into the metaverse, then a virtual body needs to be created, that is what we call avatar.
Most metaverse platforms like decentraland will give you the opportunity to create your own avatar, before you can enter into the metaverse.
Select where to visit
Since different metaverse platforms offer different activities, you will be able to interact in the environment you choose to interact with. If it is travel metaverse, you can be able to choose where to travel to.
Play games
Just like in decentraland, you can play games with your avatar, take collectibles and have fun in the platform.
If it's a gaming platform, gaming will be your next move after creating your precious avartar.
Interact with other people(avatars)
Apart from gaming, interaction is unusual in the metaverse. Interaction is on another level, higher than the normal social media interaction. You will be able to enjoy the moment you spend interacting in the metaverse.
How to access the metaverse with Oculus quest 2?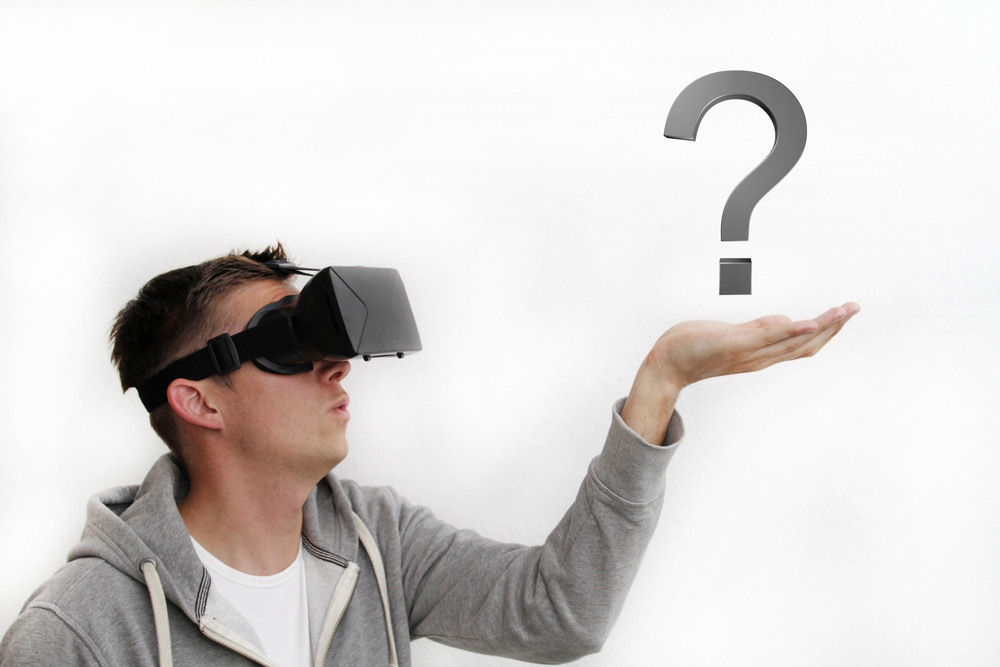 The interaction you might get using your laptop without any virtual equipment is so different from the one you get with a virtual reality equipment. Interaction can be partial or full. If you want full immersion in a virtual world, then Oculus quest 2 virtual equipment is the best for you. Currently, some platforms allow people to enter the metaverse without VR tools, but soon, it will be compulsory to feel the full feature of the metaverse.
If you want a full immersive mode, you need Oculus quest 2 reality headset.
About Oculus quest 2 reality headset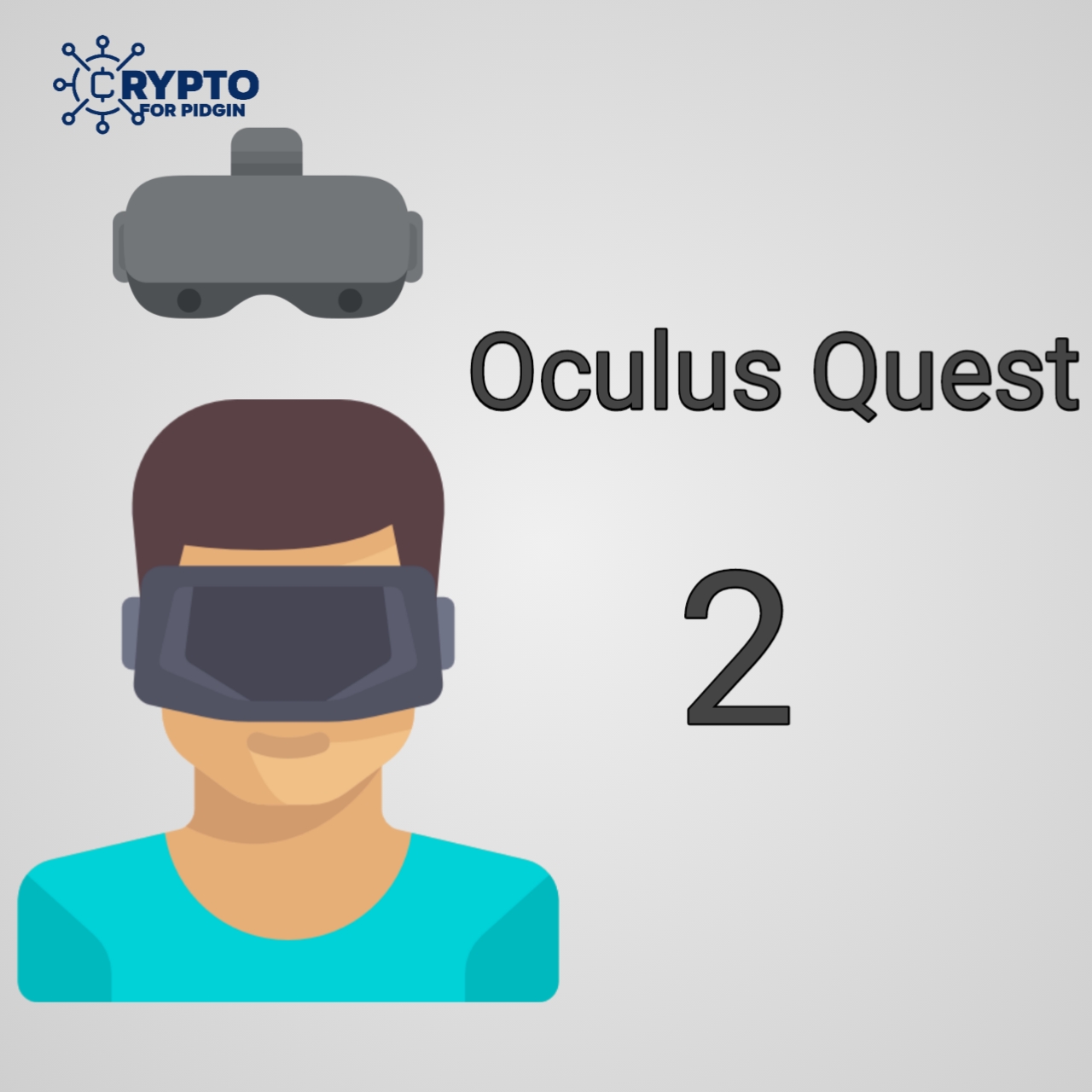 Oculus quest 2, developed by Facebook's Reality labs, is a virtual reality equipment that fully immerses the user into a full virtual space. Oculus quest 2 comes with a technological setup, where it carries a graphics chip and an integrated storage component. This VR tool has inbuilt 6 cameras, to give you full VR effect everywhere you turn your head or hand to. With this you will not need a separate tracking sensor, wow.
Although, you can set it if you want a full or partial virtual immersion. Because, different activities require different immersion mode. So, the manufacturers were able to combine augmented and virtual reality together.
The headset comes with separate oculus touch controller, with buttons and joysticks allowing you to hold virtual components and interact with them, what a full interaction.
Using it at first, you will be able to make use of the first integrated camera, that shows you your own surroundings. It is up to you to map out where you want to go to, and the camera will be turned off, allowing you to see only those mapped out environments.
Since Oculus quest 2 was built with augmented features, you can be able to combine the virtual world and the real world together. But if you want a full immersion into the virtual world, you can turn off the real world interface.
Oculus quest 2 will also allow you hear virtual sounds and ambient sounds(your real environmental sounds), so if you want to hear virtual sounds only, you can make use of headphones to remove ambient noise.
How to enter the metaverse?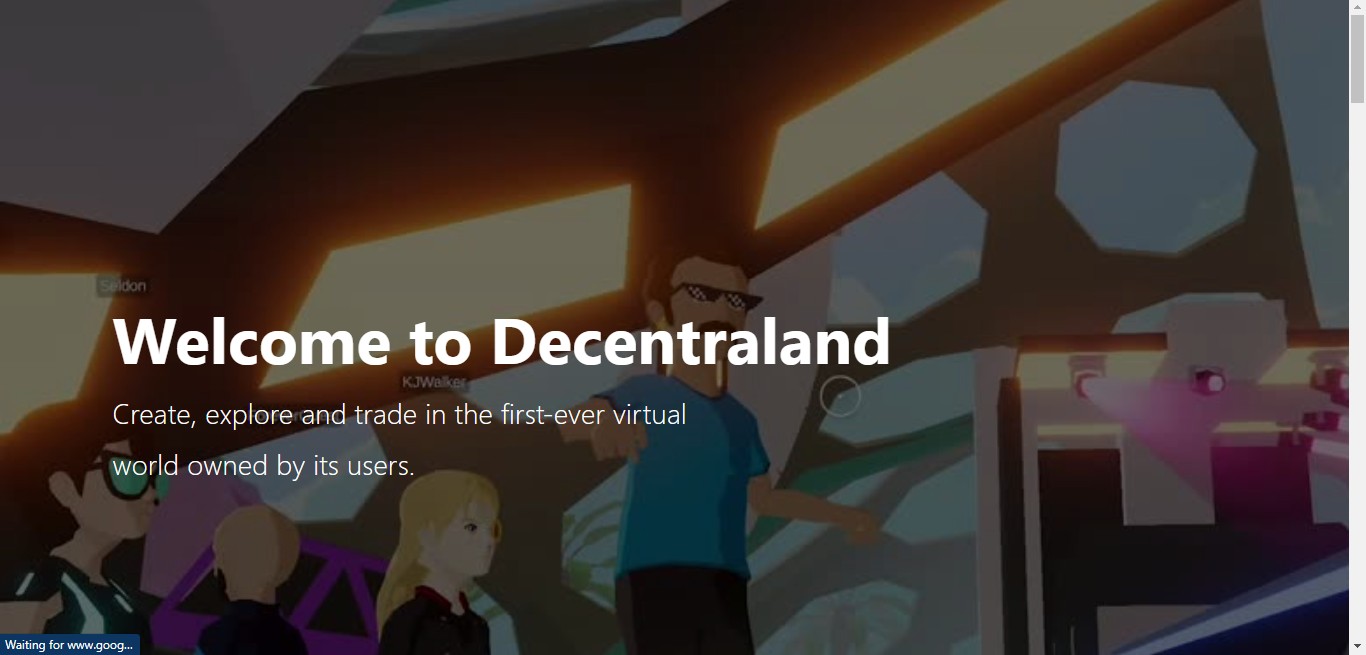 If how to enter the metaverse doesn't look clear to you, let us see a real-time example of entering or accessing the metaverse.
In this example, we would be looking at decentraland metaverse.
Decentralized is one of the top metaverse platforms built on the Ethereum blockchain.
Decentraland was built in such a way that anyone can enter the metaverse with a laptop and crypto wallet.
This makes the metaverse accessible even without a virtual reality device.
The following steps are used in accessing the decentraland metaverse.
Visit decentraland's site.
Click on explore.
Download decentraland for windows or use the web-play version. (See picture below)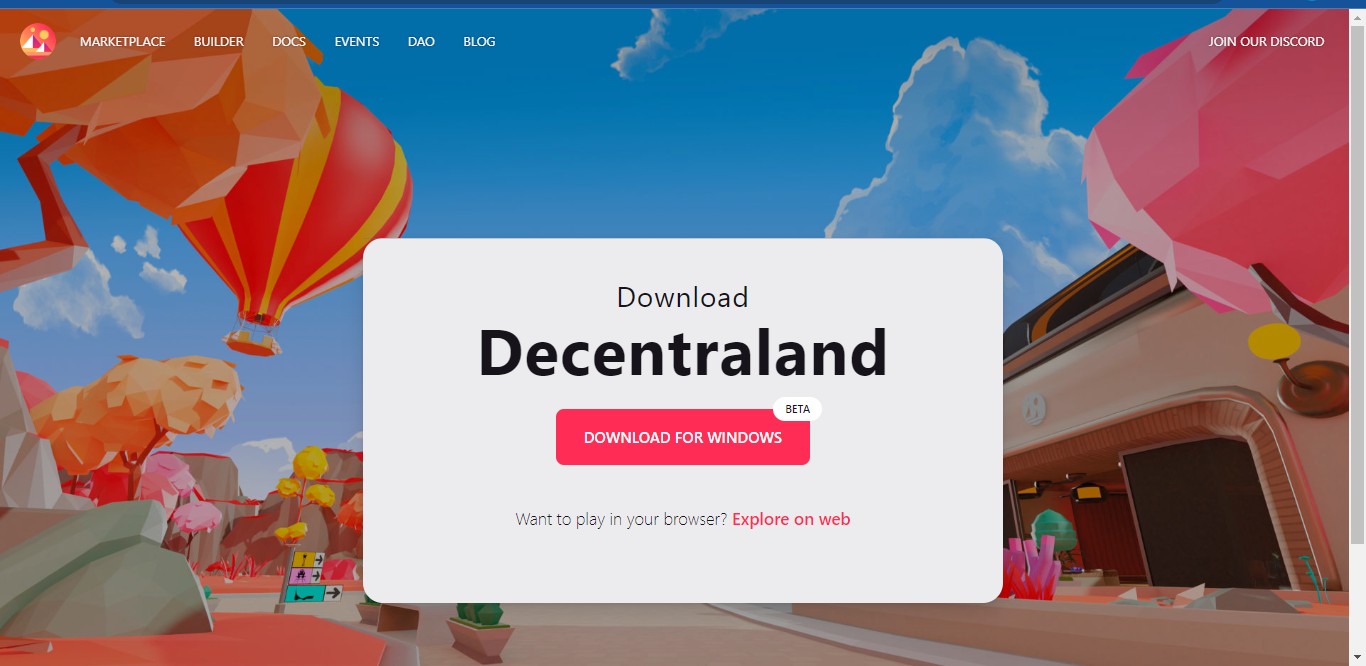 Choose "connect wallet" to enjoy decentraland.
After entering the metaverse successfully, do the following;
Create your decentraland avatar: This is the first thing to do in any metaverse environment. Your avatar represents you in the virtual world. Most avartars don't have legs, so don't panic.
View around: After creating your avatar, you will land in the Genesis Plaza which is a starting point in Decentraland. You have to get used to it because it might look confusing like you just visited a new place in the new world. Other avatars might be coming from the left and the right.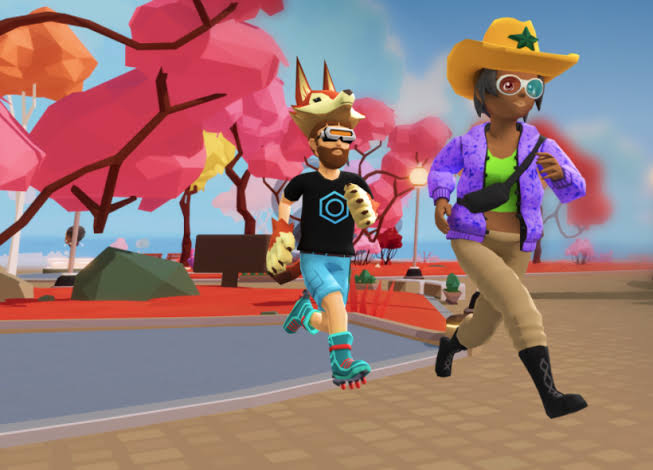 Take a tour: The metaverse is for interaction, so taking a tour is part of it. You don't need transport money to tour in the metaverse. You don't also need to drive or walk. To have a tour of other spaces, Decentraland points out the tour grid, then you choose wherever you wish to visit.
Play games: Apart from visiting places, you have fun in the decentraland metaverse by playing games. The game played in the decentraland metaverse is called 'Wonder Mine Crafting Game'. In the gameplay, meteors will strike the ground, and players will mine them for money and minerals. Don't worry about funds as every avatar will be given 100 Wondercoins startup capital.
For the social ones, you can also interact with other avatars in decentraland. You can make friends by asking them how the space feels during gaming or any other event. People take advantage of the metaverse to make real friends in the real world.
Conclusion
The metaverse boasts of a full virtual immersion, so if you really want to know how the metaverse feels like, you have to make use of the right virtual equipments.