Buying and selling of  coins on exchanges are quite easy and not time consuming. But on wallets like trustwallet, you might find it difficult because its not an exchange like Binance.
Every crypto trader or holder must own a trust wallet account, because there are some coins you can't find on exchanges. So you need trust wallet to purchase them first before they are being listed on exchanges. Example, the early birds who bought SHIBA INU before it was listed on exchanges made about x4 profits after listing.
Therefore, it is important to understand trust wallet interface properly, how to swap coins, stake etc.
Importance of trust wallet
It is decentralized: Trust wallet is a very decentralized wallet and cannot seize, freeze or track your earnings. Trust wallet was not built on a centralized body, so the issue of KYC is pointless in trust wallet. Also, the decentralized nature of trust wallet makes it easy for all tokens irrespective of their blockchain, easy to be traded on it.
Trade all coins easily: All cryptocurrencies can be traded in trust wallet, whether Bitcoin, ALT coins and shit coins. You just need to add the token address on trust wallet account then navigate to the swapping platform.
It is secured with advance security options: One of the greatest security option in trust wallet, is the transaction signing feature, where your fingerprint is needed to sign any transaction before it is executed. This feature was brought to trust wallet after the scams and hack occurring through blind and illegal transaction signings. With this feature, even if your device was stolen, your fingerprint must be needed for transaction signing. Transaction signing is the act of giving consent to any transaction being done in the platform. You either approve or reject a transaction order, which is the signing.
Less fees depending on blockchain: The swapping of coins in trust wallet is of lesser fees. Currently, trust wallet can swap all the coins with their different blockchains, with less fees charged.
Easy to use: Just like the goal of applications is to be user friendly, so is trust wallet, as it is easy to use and swap with less mistakes.
Notwithstanding, no matter how trust wallet might seem easy to you, it might seem otherwise to others. The adding of token address also might be the first problem to encounter in the wallet. This article will guide you in adding token address successfully.
How to add a token on Trust wallet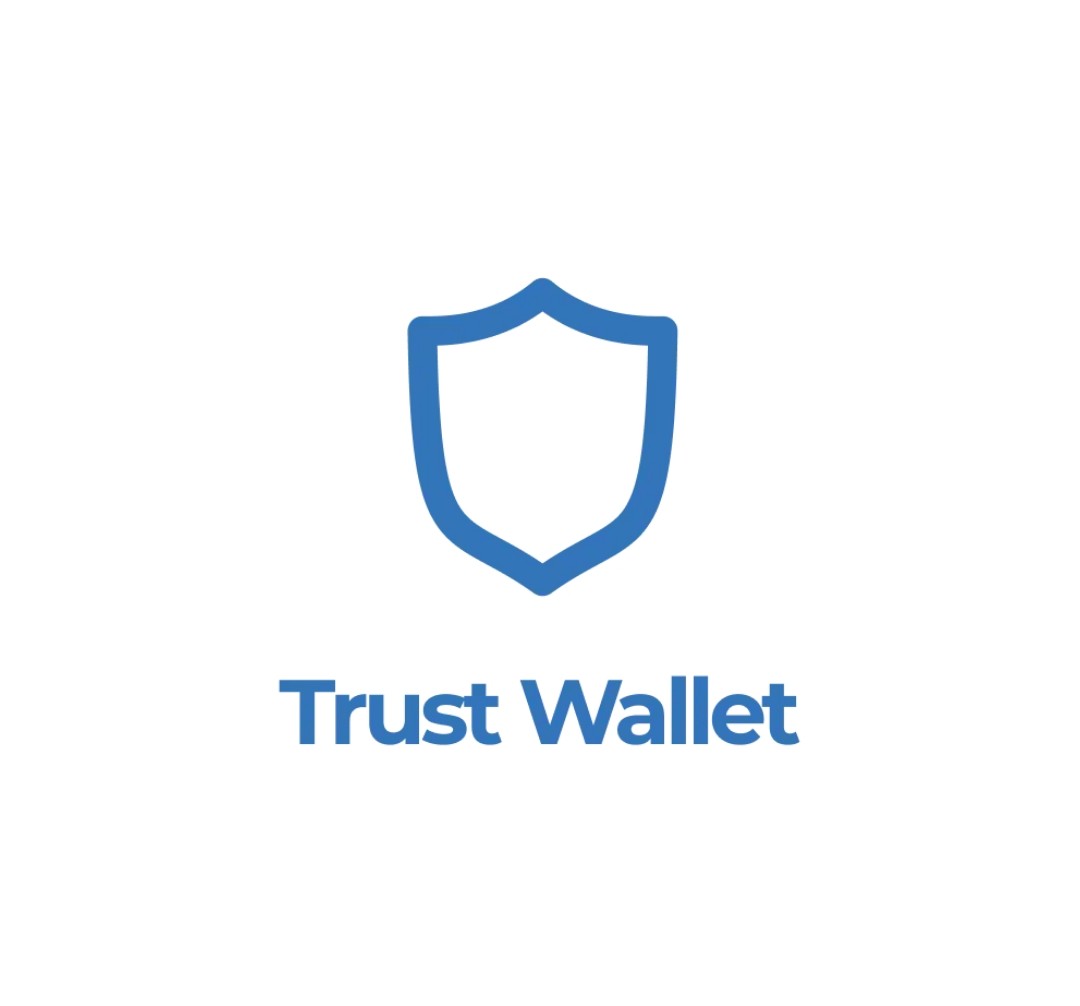 Lets assume that you want to buy a new coin for example BabyDoge a meme coin. This new coin is not on all exchanges, so you can't buy it from Binance or some exchanges.
If you open your trustwallet you won't also see it. Which means you must add the token address to be able to swap to the coin.
To add the baby doge token on trustwallet, you need the contract address which you can get from coinmarket cap or coingecko.
Go to coinmarket cap
search for the coin in the search button available
click on the coin
click on contracts
copy the binance chain address shown(Always copy binance chain address because of low gas fee charges)
if it cannot copy, open the bsc scan and copy it below
Navigate to trustwallet after copying the address
click on the icon at the top left side
list of coins will show, scroll down to add custom token
Change network from ethereum to binance smart chain
paste the address you copied at the contract address space
all other spaces will be filled
click on done.
You have successfully added the new token to your trust wallet, so you can begin swapping now.
How to swap tokens on Pancake Swap
Pancakeswap is a decentralized swapping protocol that offers many things like;
Staking
Liquidity providing
Swapping
Pancakeswap will require you connecting your wallet to perform operations. It will be however compulsory to acquaint yourself with the steps needed when utilizing pancakeswap protocol.
Pancakeswap is accessed through the dapps section in your trust wallet.
The advantage of pancakeswap is that you swap currencies of different blockchain by choosing the particular network you want to swap to.
All binance chain tokens can be swapped on the pancake swap platform from the DAPPS of your trust wallet.
You are only required to have smart chain BNB for successful transaction. So you can send some BNB from your binance exchange app to your trust wallet Smart chain BNB address.
In the pancake swap interface will are swapping from BNB to the baby doge coin we just added.
Open your trust wallet
click on DAPPS from the below options
scroll down and click on pancake swap
in the pancake swap interface
change the ethereum logo to the binance chain logo at the top right
Click on connect wallet and choose trust wallet
Your wallet has been successfully connected to the pancake swap interface
close to the swap icon click on the settings icon and use a slippage of 10-15
BNB should be above because you are swapping from BNB to Baby doge
Now choose baby doge below and swap successfully
Approve the transaction and before 2mins you should get your baby doge in your account
How to secure your trust wallet from unnecessary transaction approvals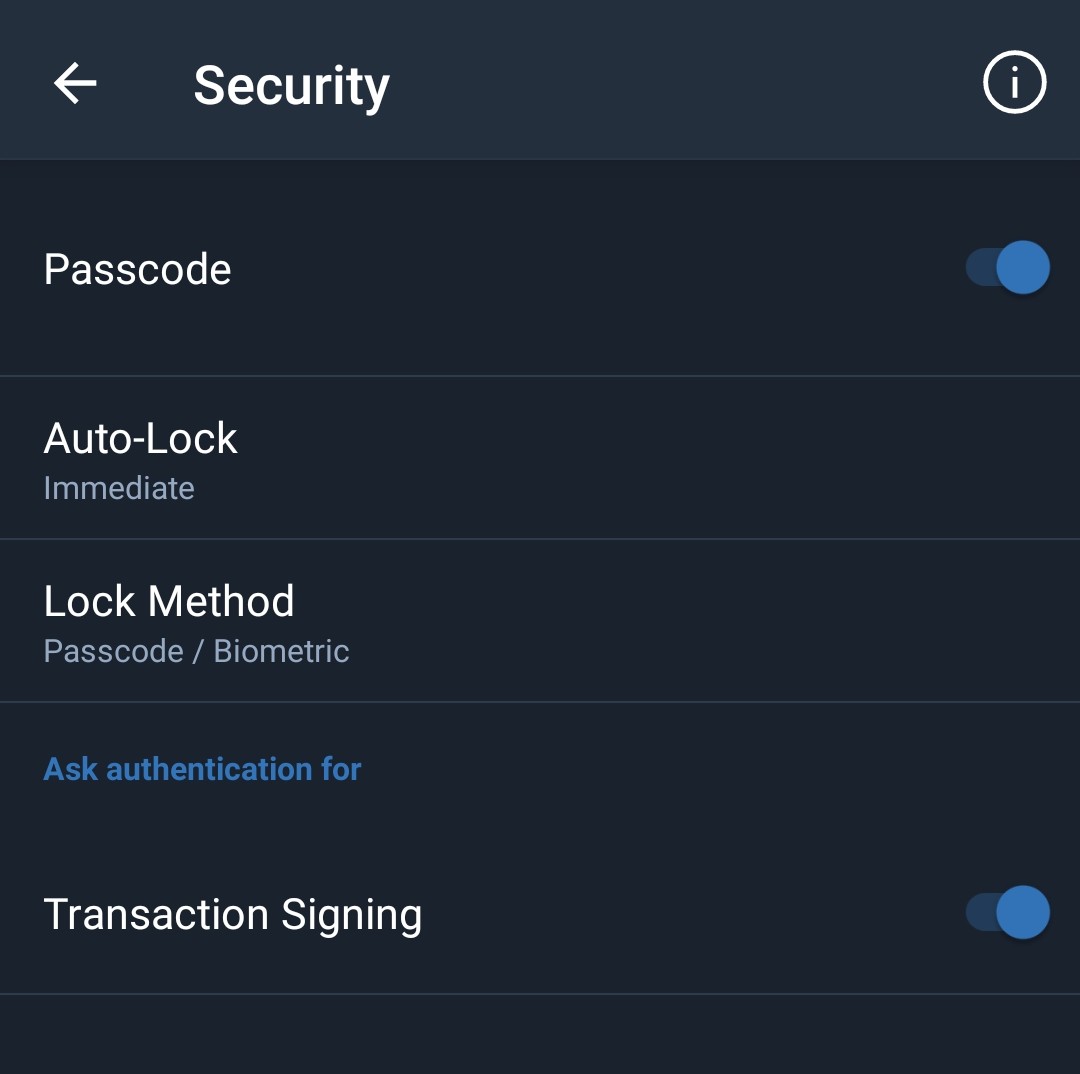 Apart from your secured 12 key phrases, you still need a further security action to carry out.
This step will prevent any unwanted transaction to be approved. Because we have noticed some hackers through swapping platforms that gets profit once we swap coins. So this below method will put a stop to it.
from your trustwallet interface
go to settings from the below options
Click on security
And toggle on transaction signing
You have successfully secured your wallet, meaning that only you can approve any transaction to be executed.
Watch our YouTube channel below to understand trustwallet more.

Conclusion
Being security conscious requires you to save your 12 key phrases because if they are missing, your account is permanently gone. And there is nothing you can do about it. It is decentralized.